Batman: Arkham Knight – Save Wizard Guide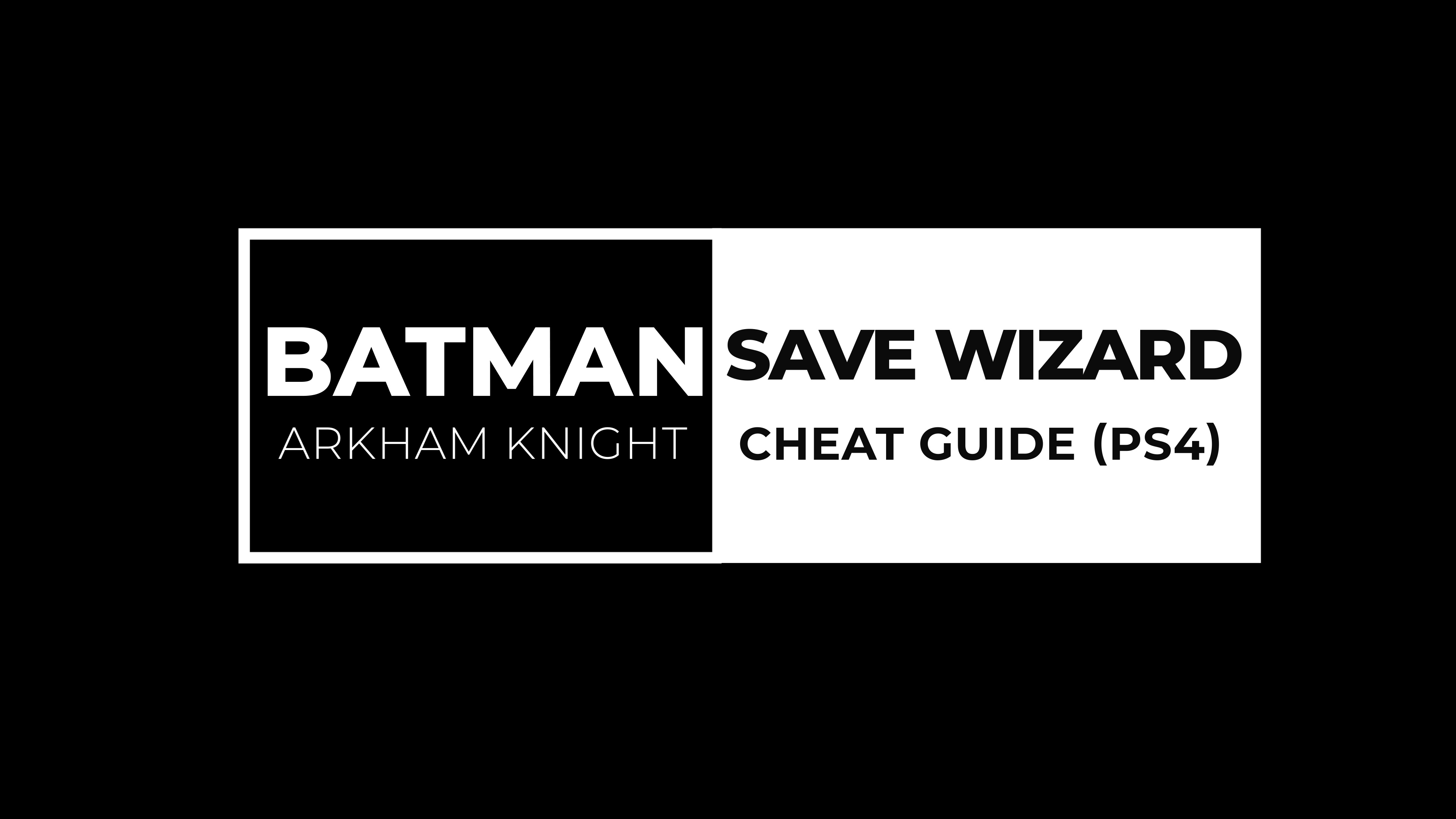 What up guys!
Today we'll cover a game that has been reported (repeatedly) in the Save Wizard community for cheats being broken, and that's Batman Arkham Knight.
I've seen SO MANY complaints online that I had to try it for myself.
Strangely enough, on Live Stream I got the cheats to work the first time out.
That's when I knew it was time for a video & blog tutorial.
As usual, I got yall.
Don't forget to pick up the Save Wizard for PS4 Max if you want to use these cheats!
Step 1. Obtain at least 1 Waynetech Point
Batman Arkham Knight has 2 available standard cheats:
Level Up – Increases Level by One Per Use
Max Waynetech Points – You must have at least 1 Waynetech Point to Use
We'll apply a modification on Max Waynetech points for the purposes of this tutorial.
If you follow the instructions, you must have at least 1 Waynetech point before you try to activate this cheat. IMPORTANT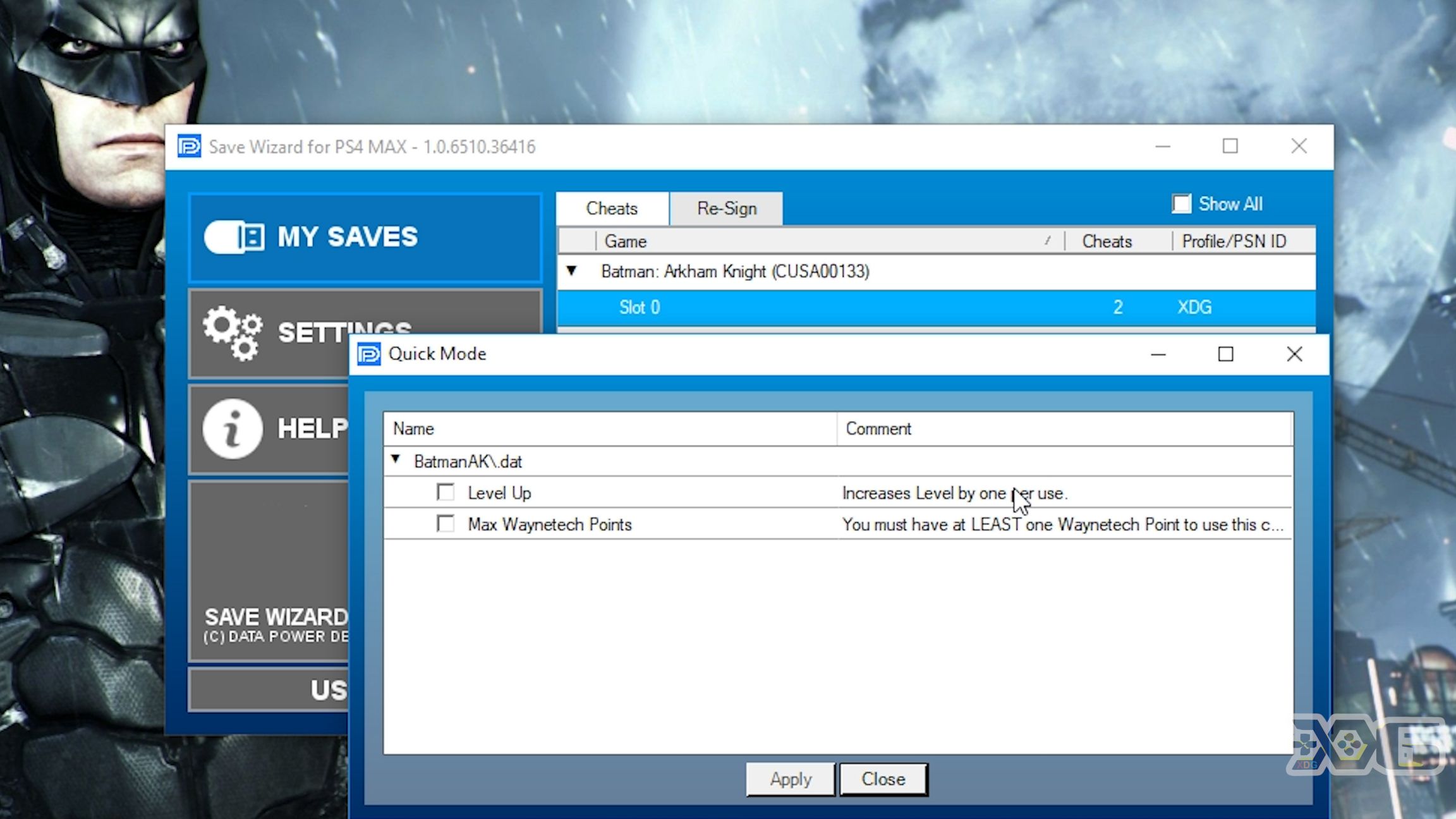 Start the game and play until you reach a mandatory tutorial (Missile Barrage) using the Batmobile. After this mission, you should get your first Waynetech point.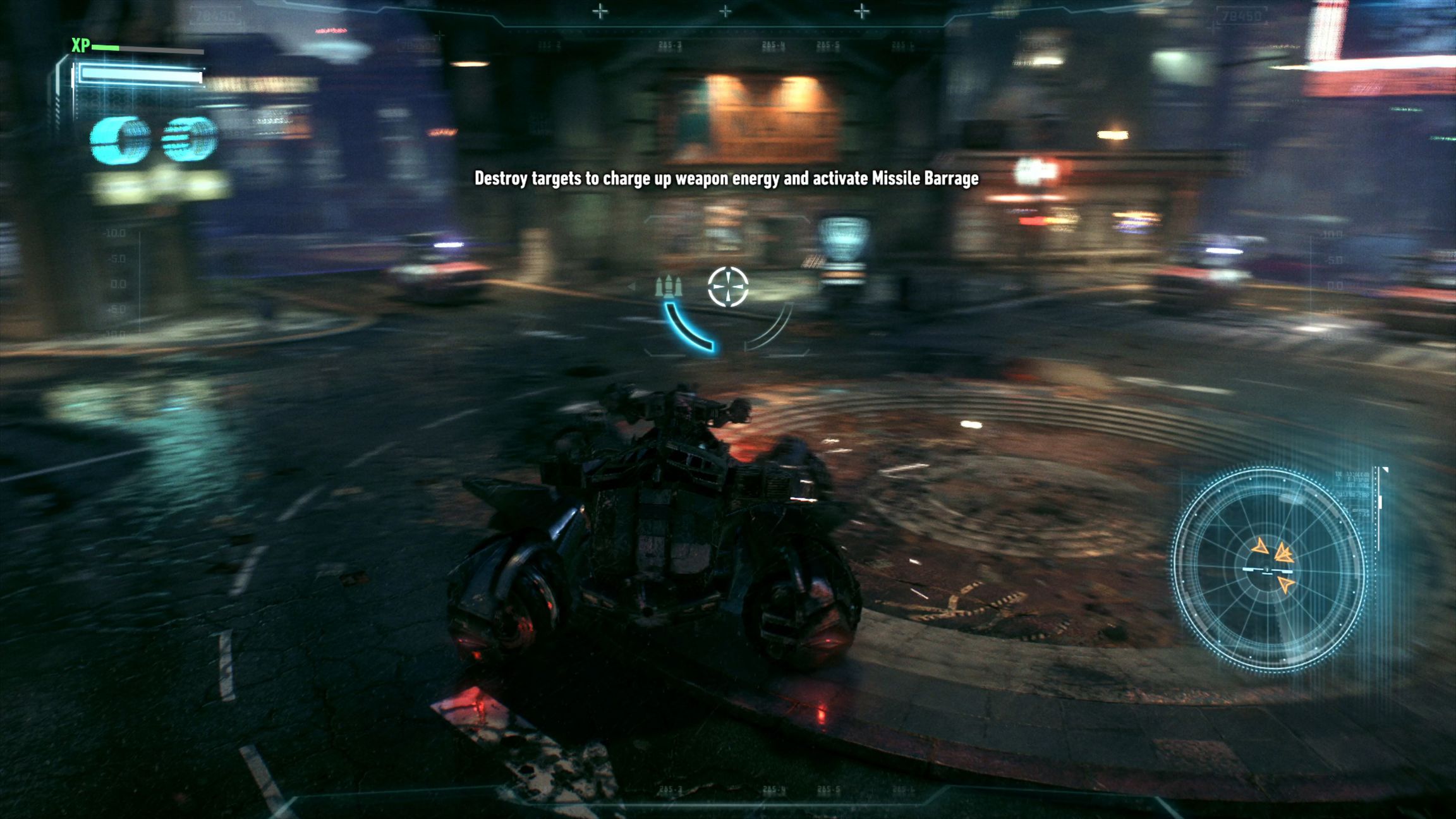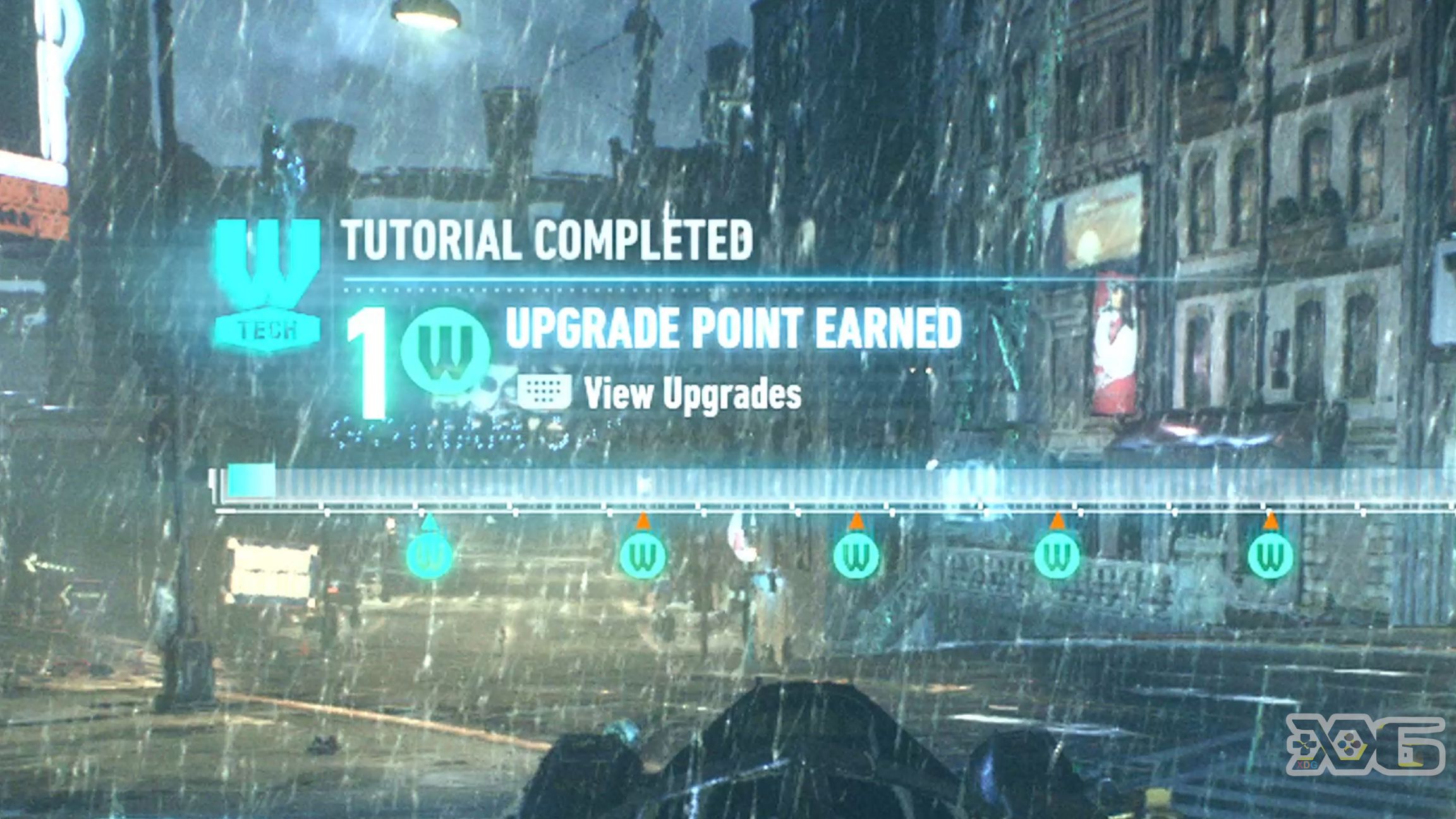 Step 2. Exit to Title Screen the Copy the Save File to USB for Transfer to PC
Make sure you exit to the title screen to initiate the game save. Always use the latest save.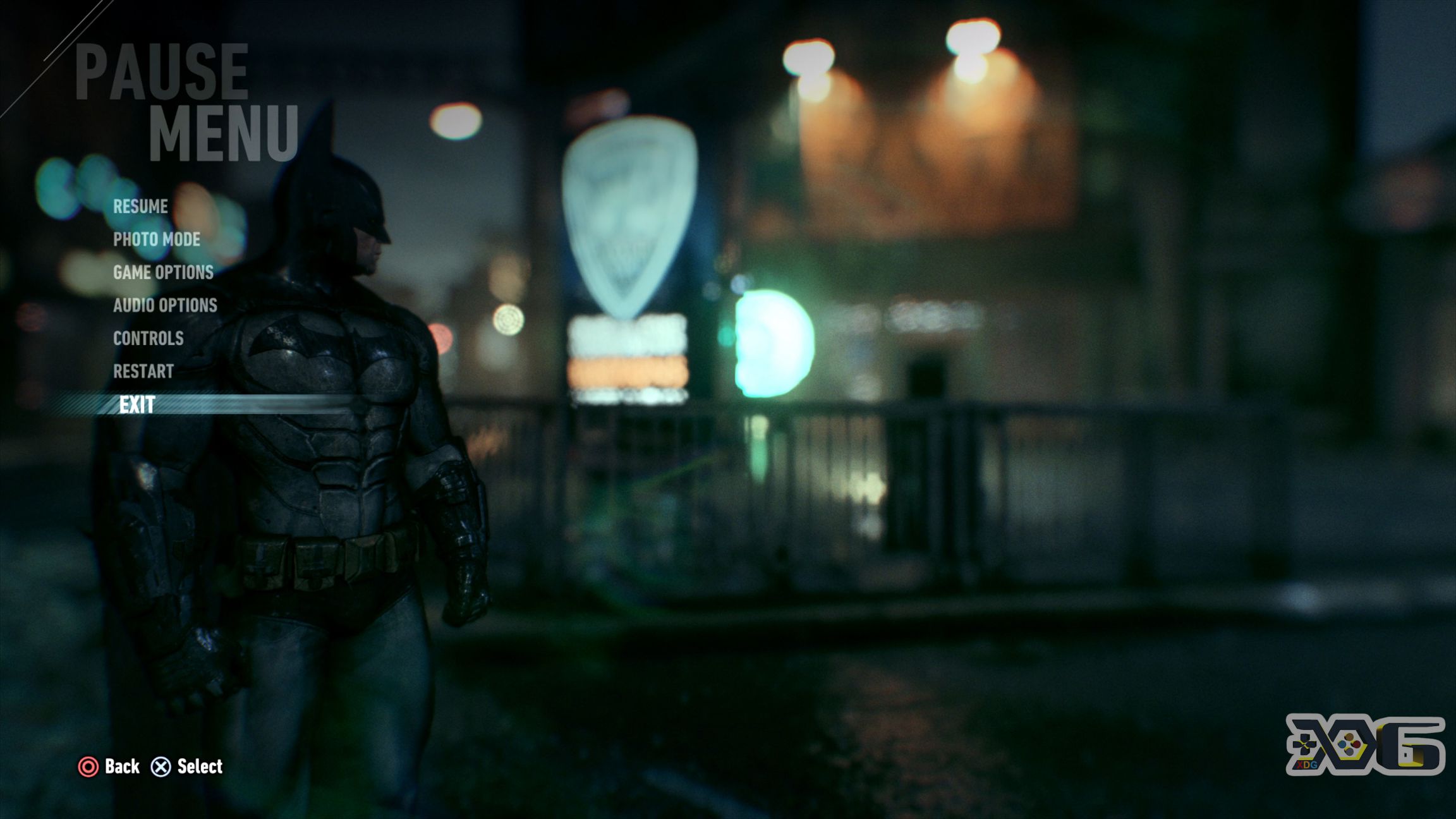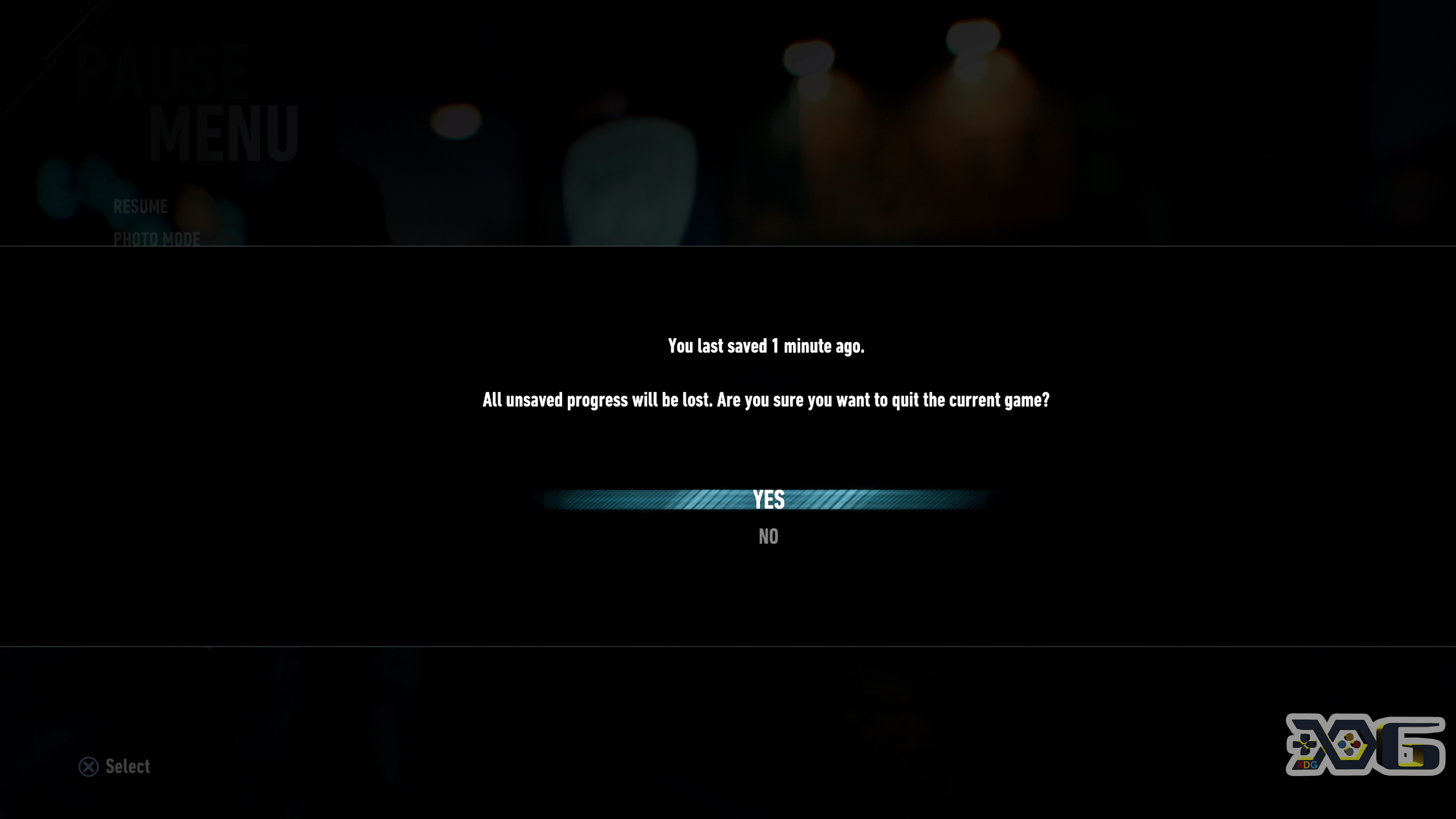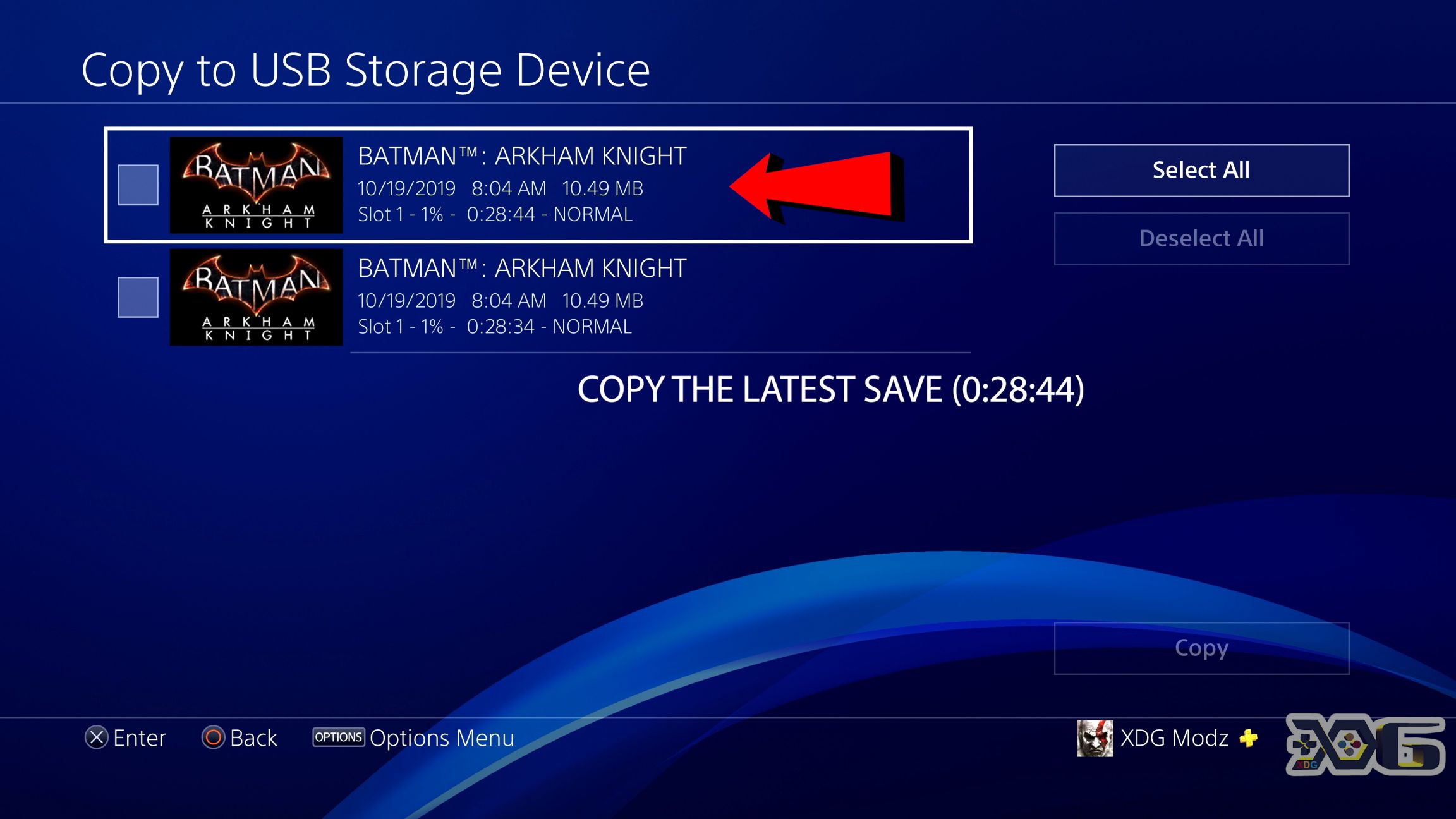 N.B Sometimes the save file may not be recognized by the Save Wizard software. Use the alternate save OR make some progress in the game, save at a different point and then transfer that save.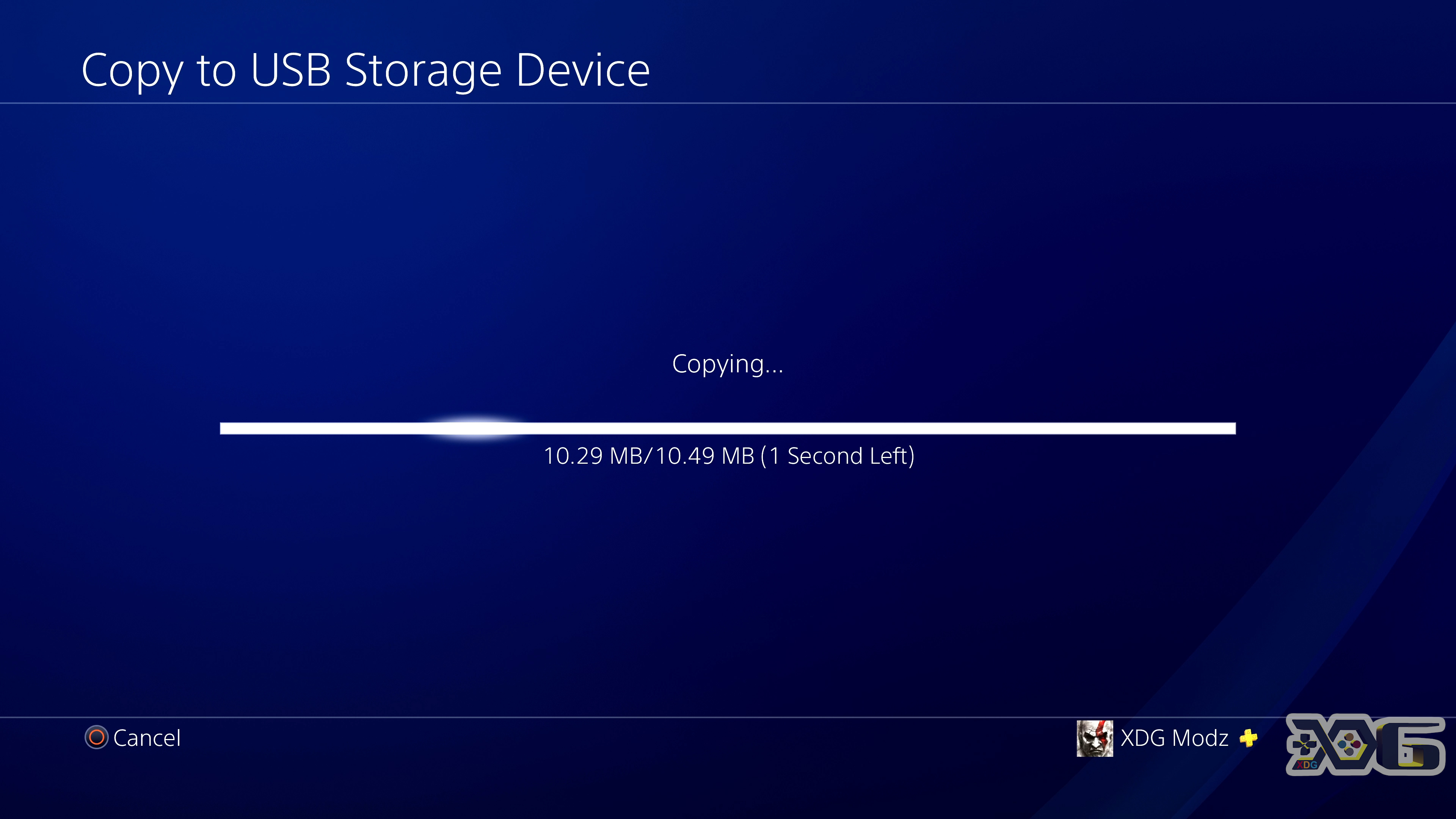 Step 3. Transfer Save to PC and Activate the Desired Mods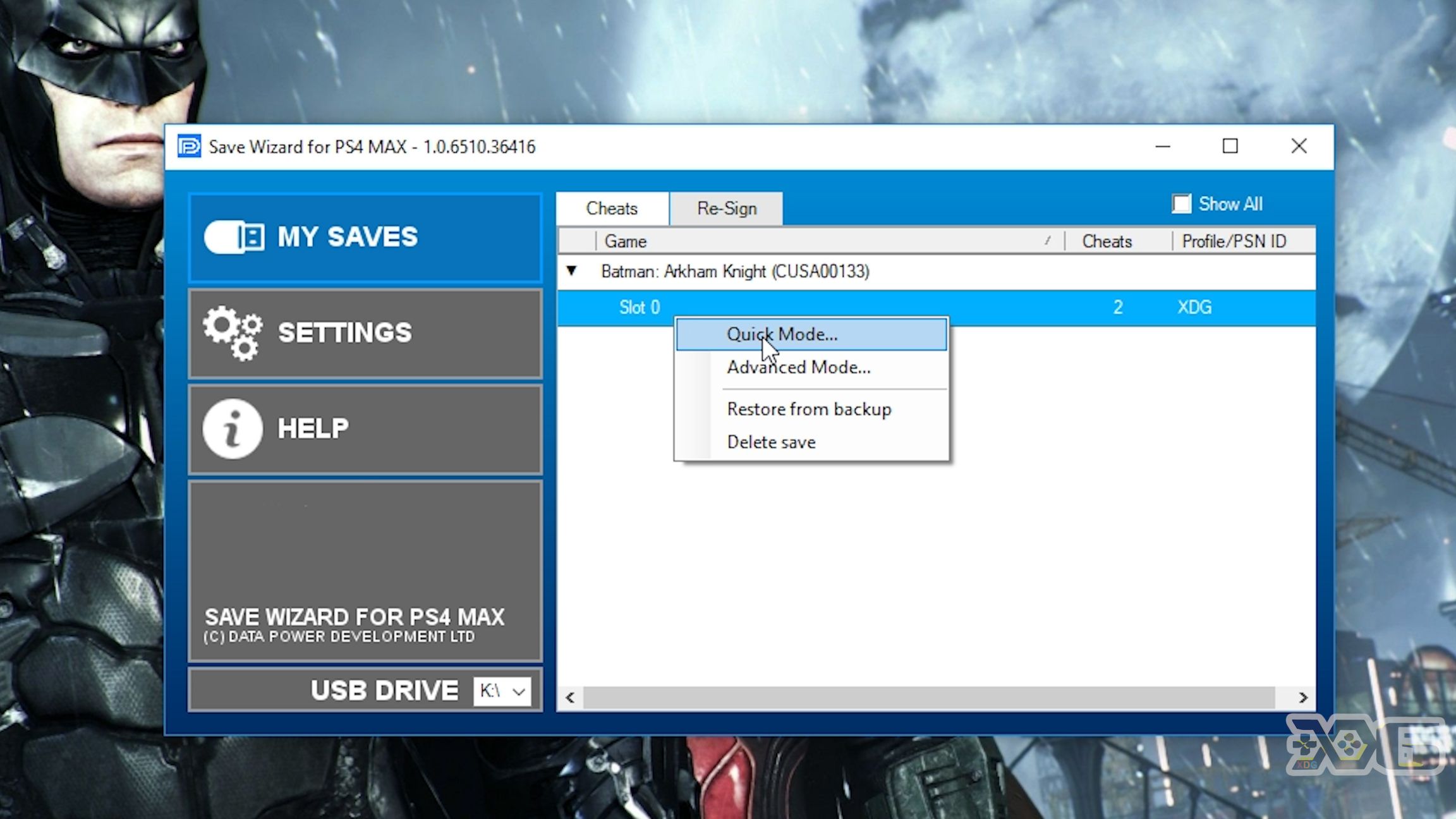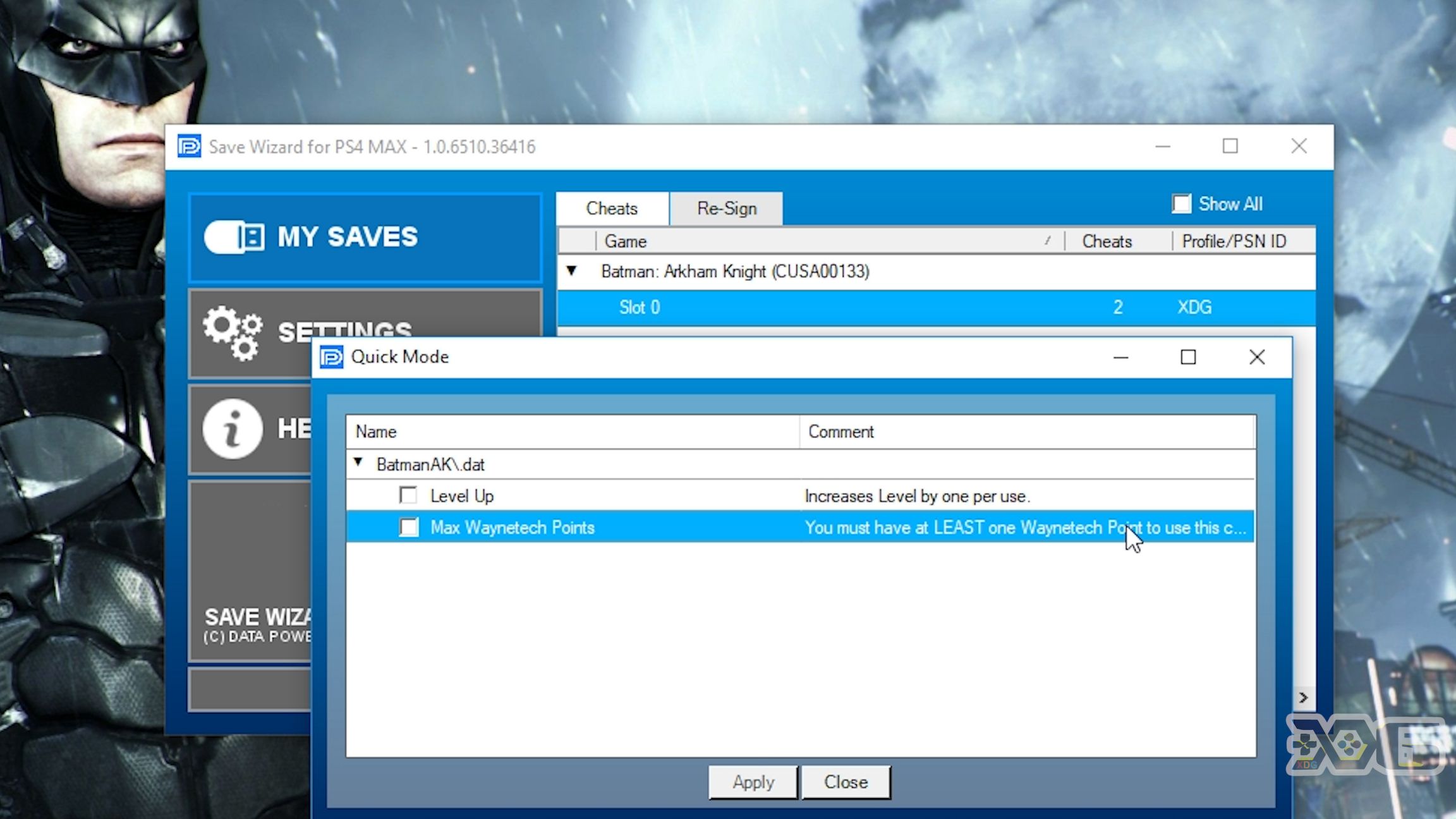 Step 4. Copy Modded Save back to PS4 (Make Sure the Overwrite Popup Appears)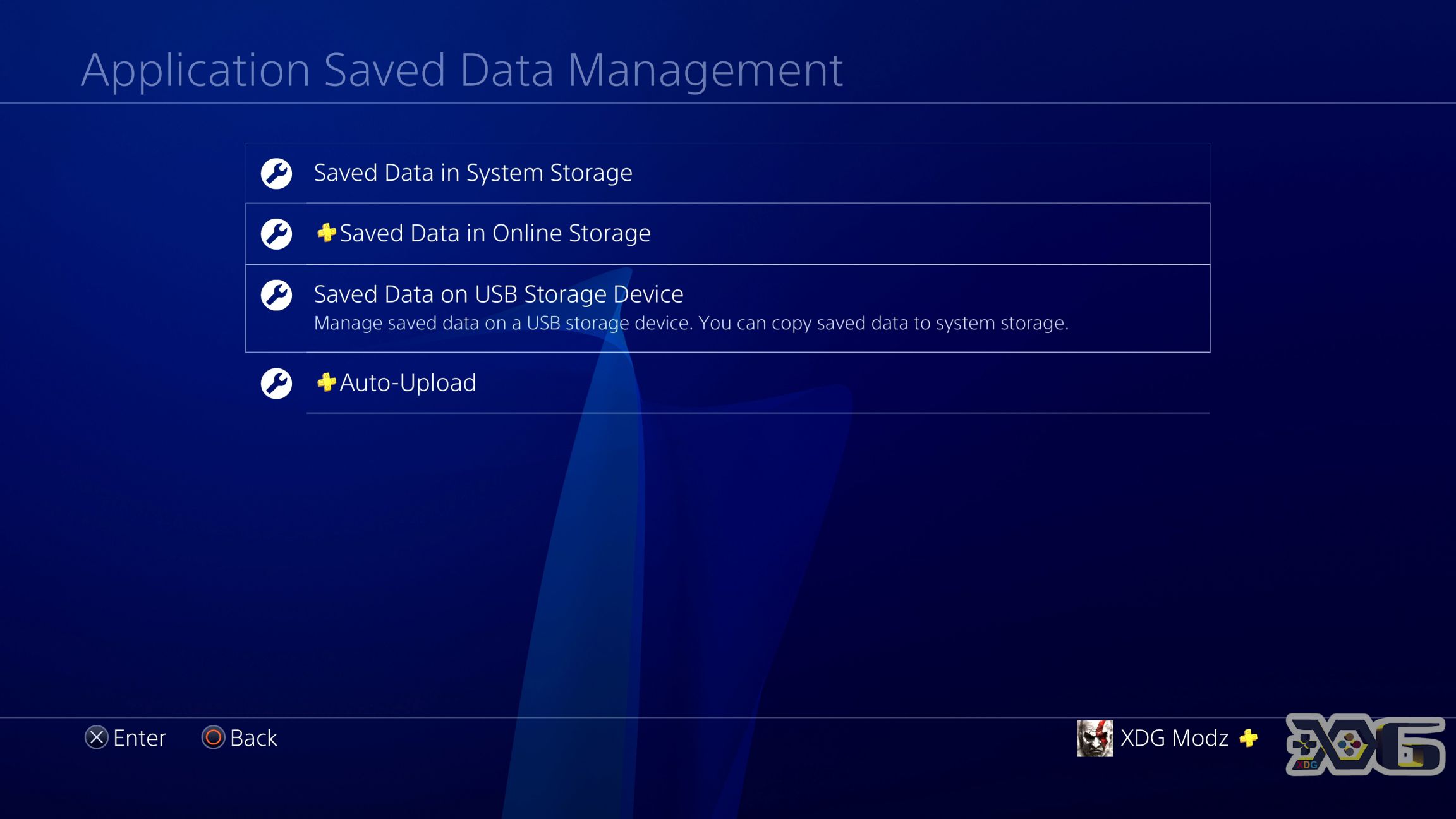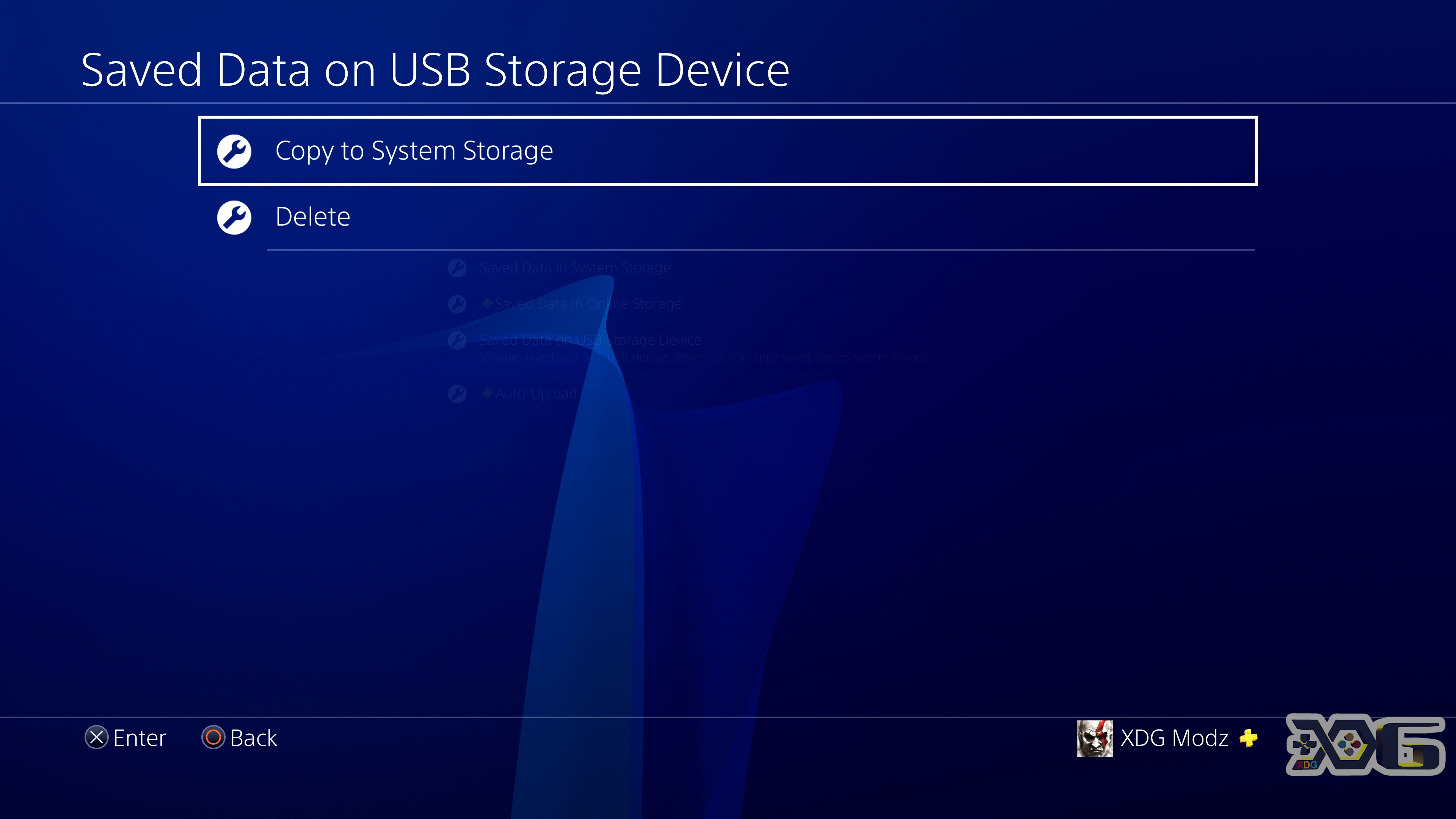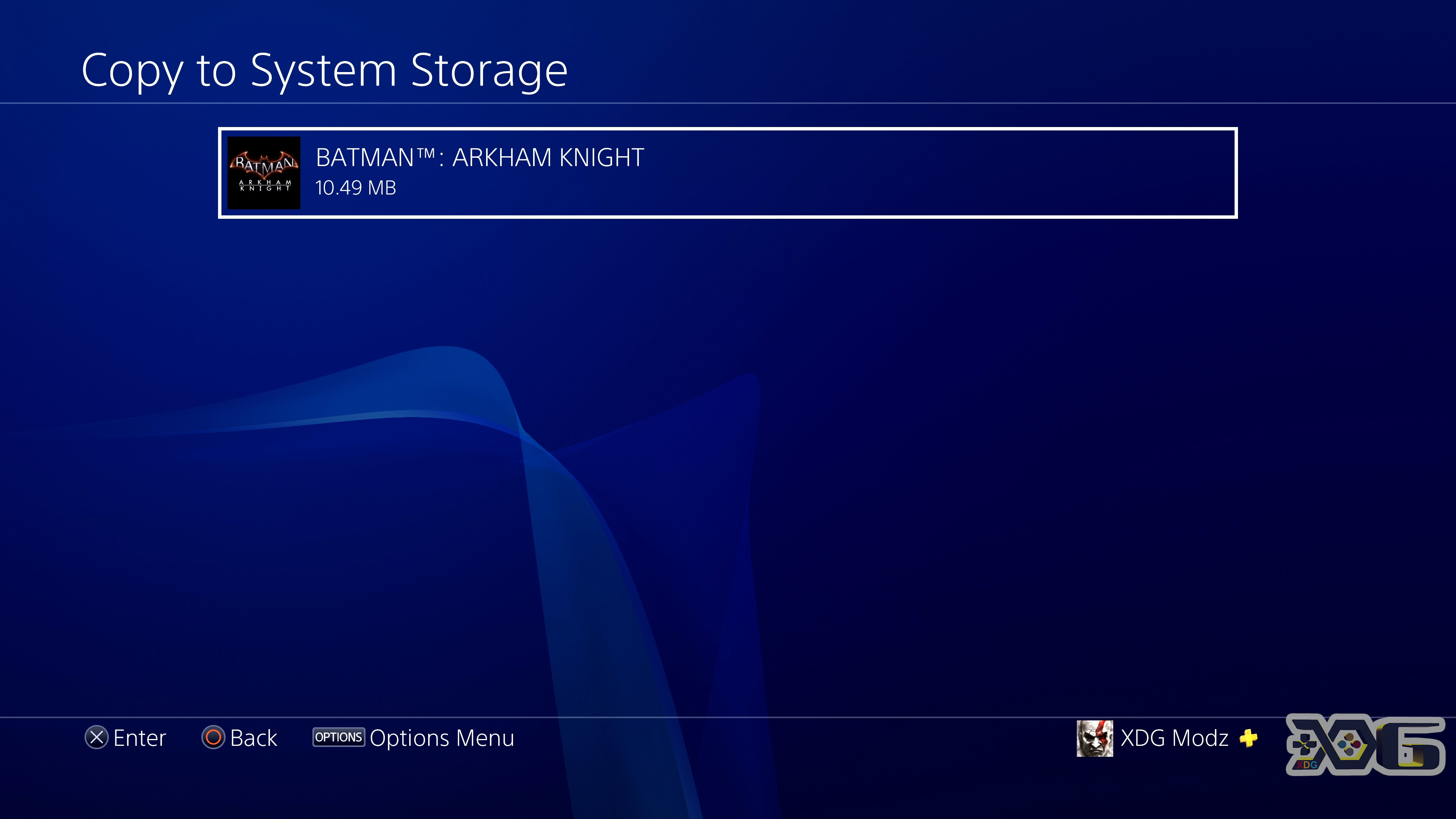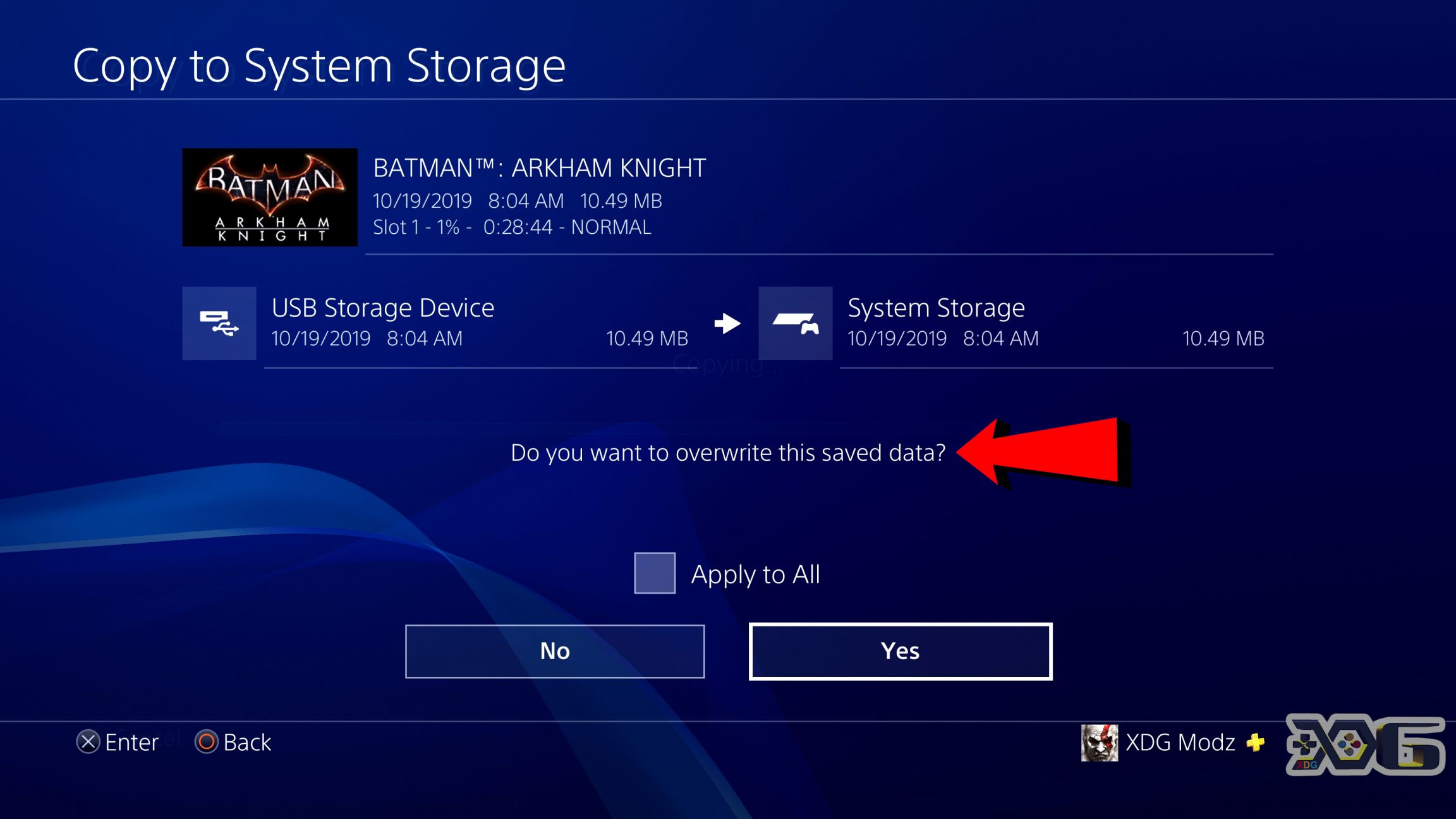 That's it! Your Upgrade Points should now read 9999 so assign them as you wish!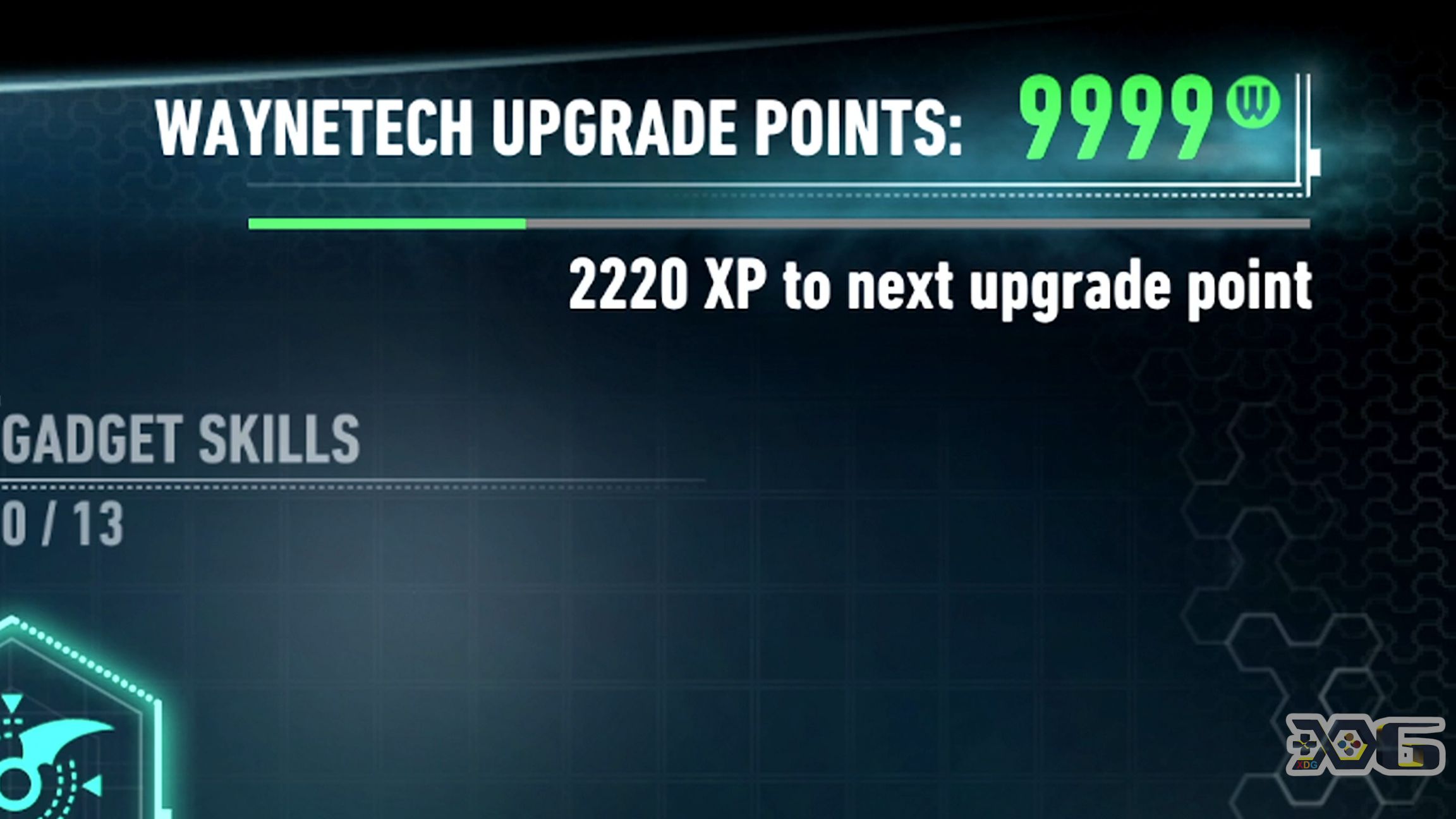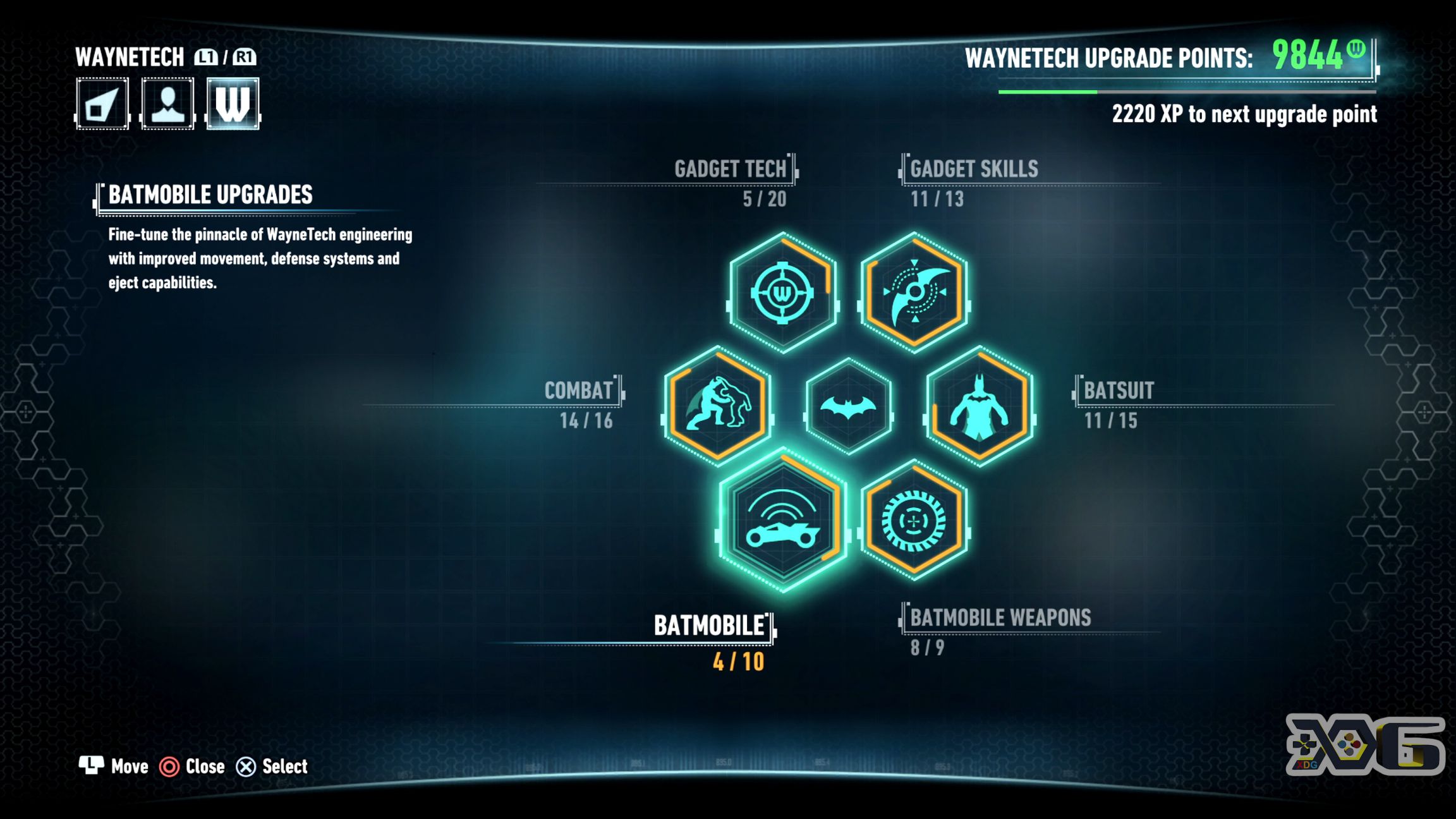 And that's it for the tutorial! Check out the Youtube video below!
As always thanks for your support!