GTA Save Editor Tutorial (How To Make Custom Outfits in GTA Online)
*Learn how to skip the 'Bird Step' HERE!
Welcome to the GTA Save Editor Tutorial!
Today I'll be showing you how to make custom outfits in GTA Online!
This is done in the Director mode using two pieces of computer software:
The Save Wizard for PS4 Max (PC/Mac)
The GTA Save Editor Installer (PC Only)
If you're new to the Save Wizard, check out the installation tutorial here:
If you already have the Save Wizard here's a link to more than 30 free outfits!
Let's jump right into the tutorial!
GTA SAVE EDITOR
You'll need to install the program shown below to get started. Don't forget to use the free download link above!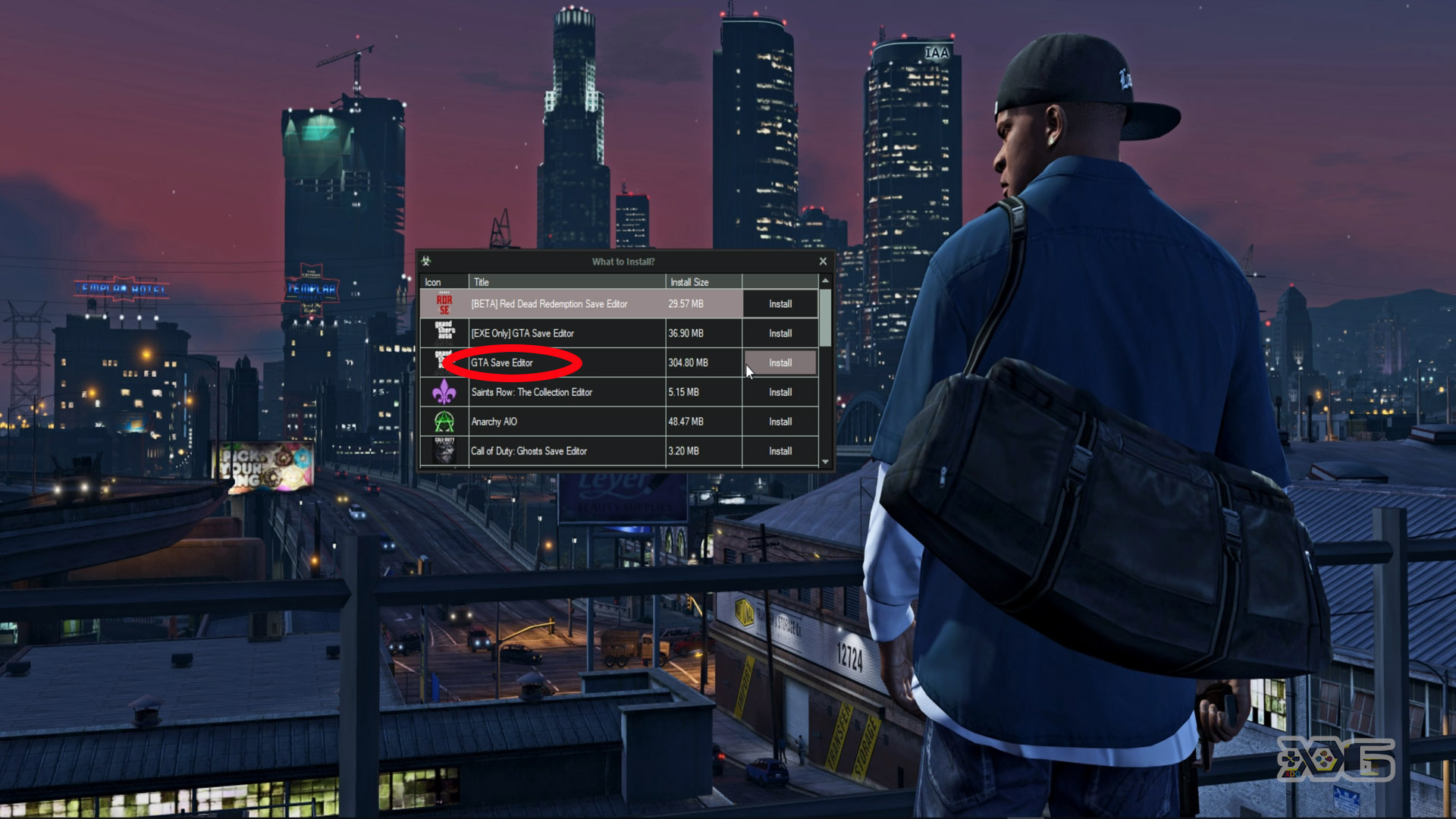 Click GTA V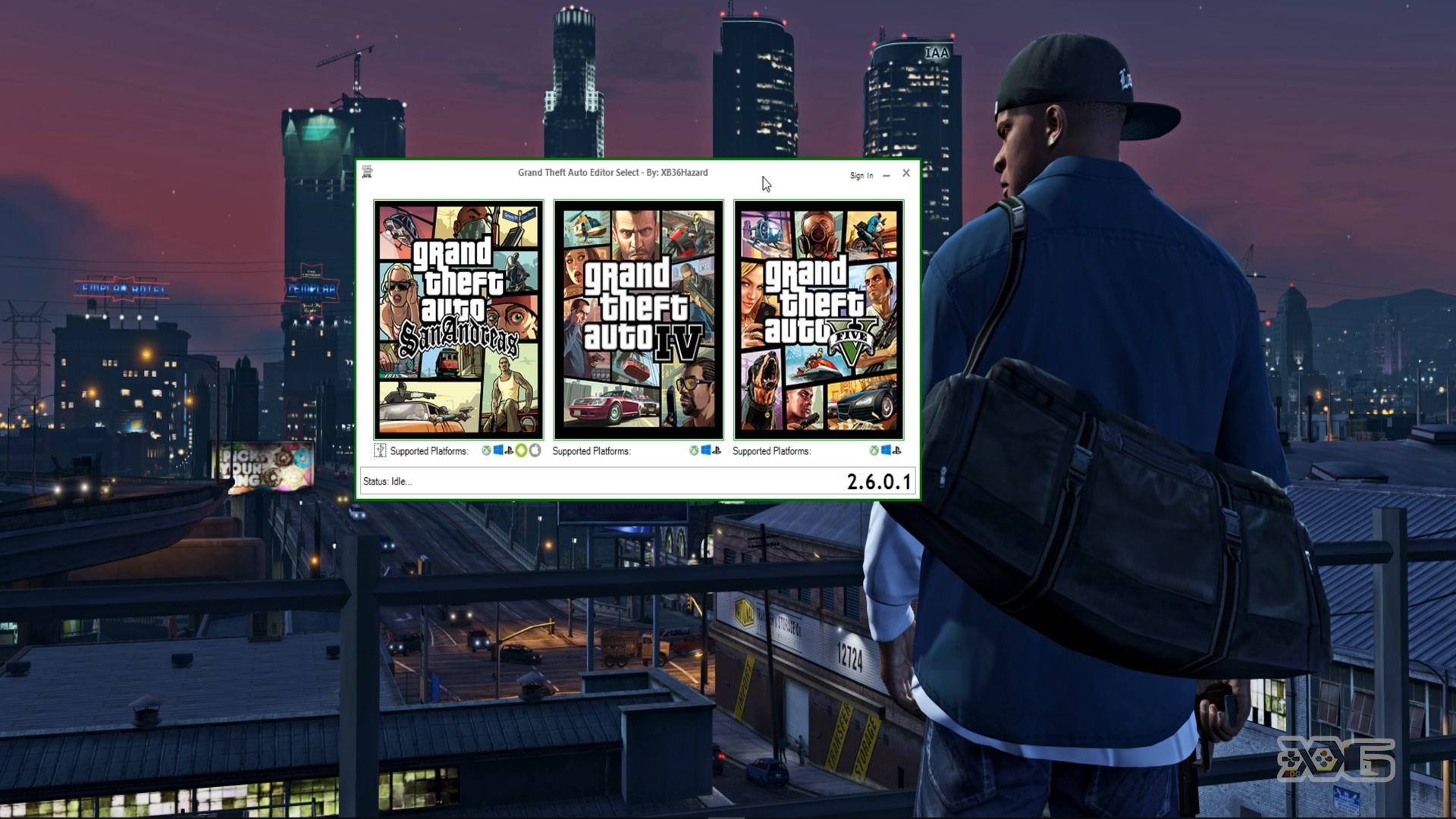 Select 'Open File'
This is where Save Wizard comes in. You need to extract the Save data from any of your GTA game saves.
Step 1.
On the Save Wizard Interface, double click GTA V, right-click on the drop-down (Current Game Progress) and select 'Advanced Mode'.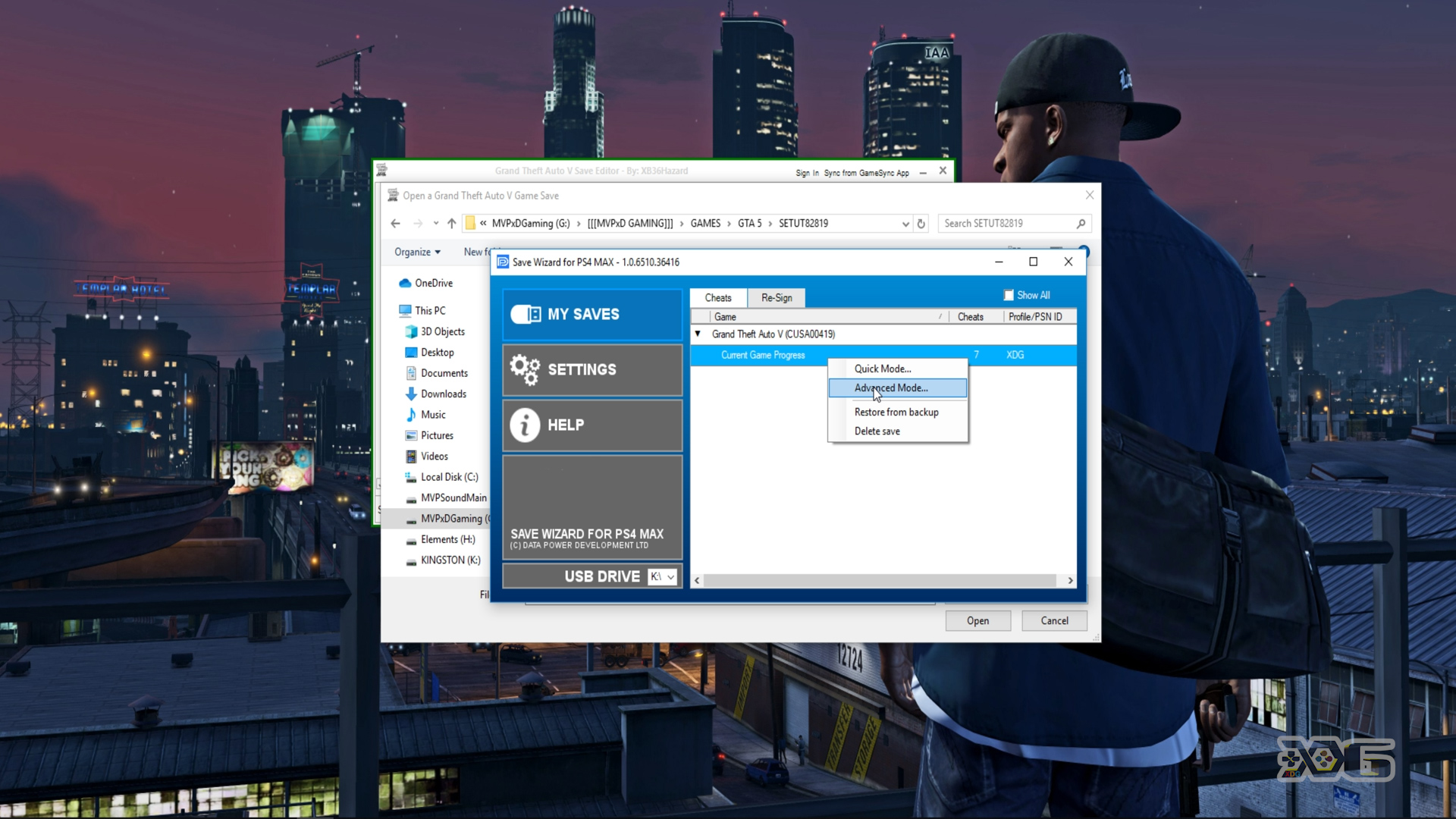 Step 2.
In advanced mode select "Export to File".  Create a folder and place the file where you can easily find it. This is the file you'll be using in the GTA Save Editor.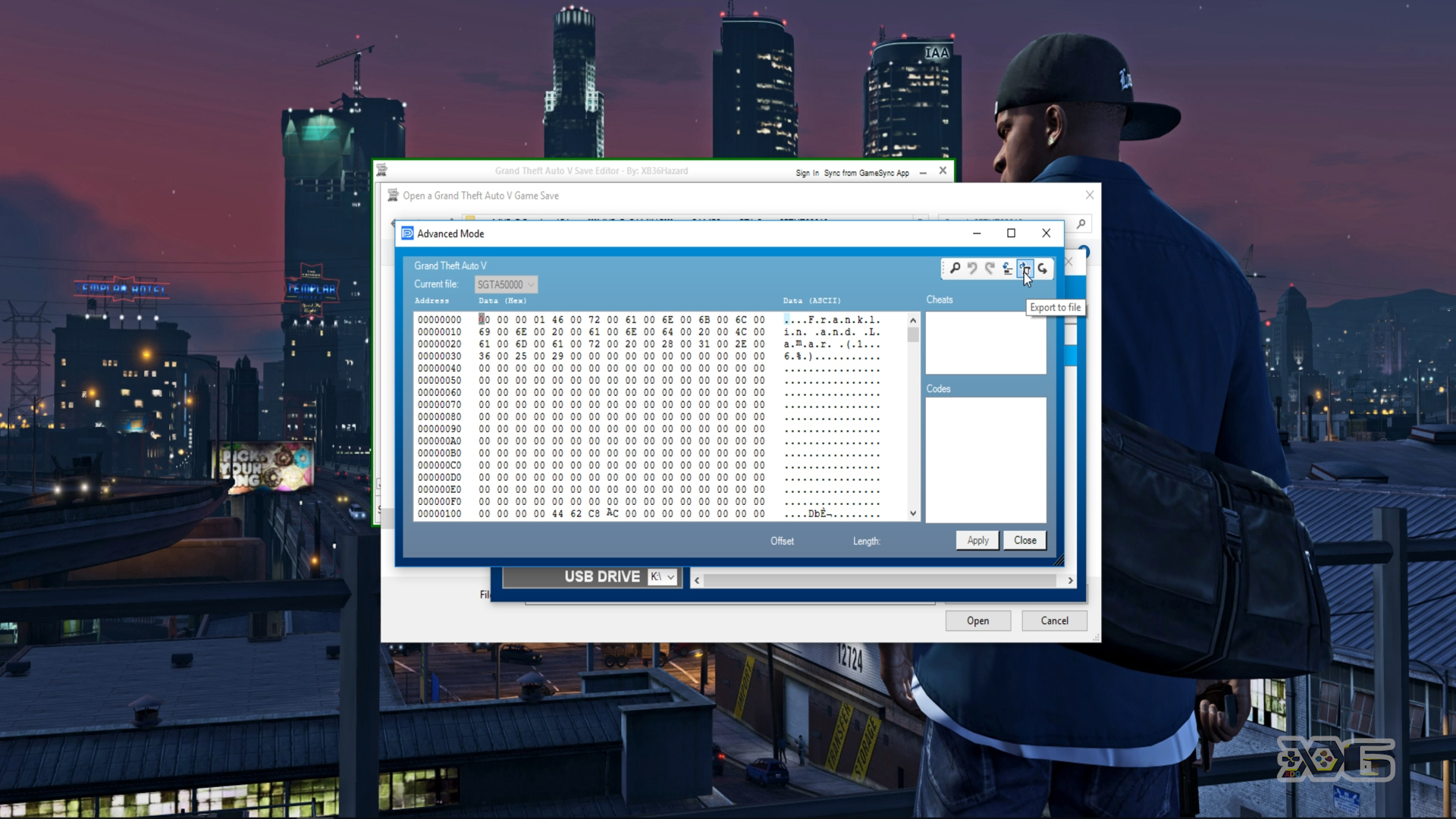 The file will always read "SGTA5****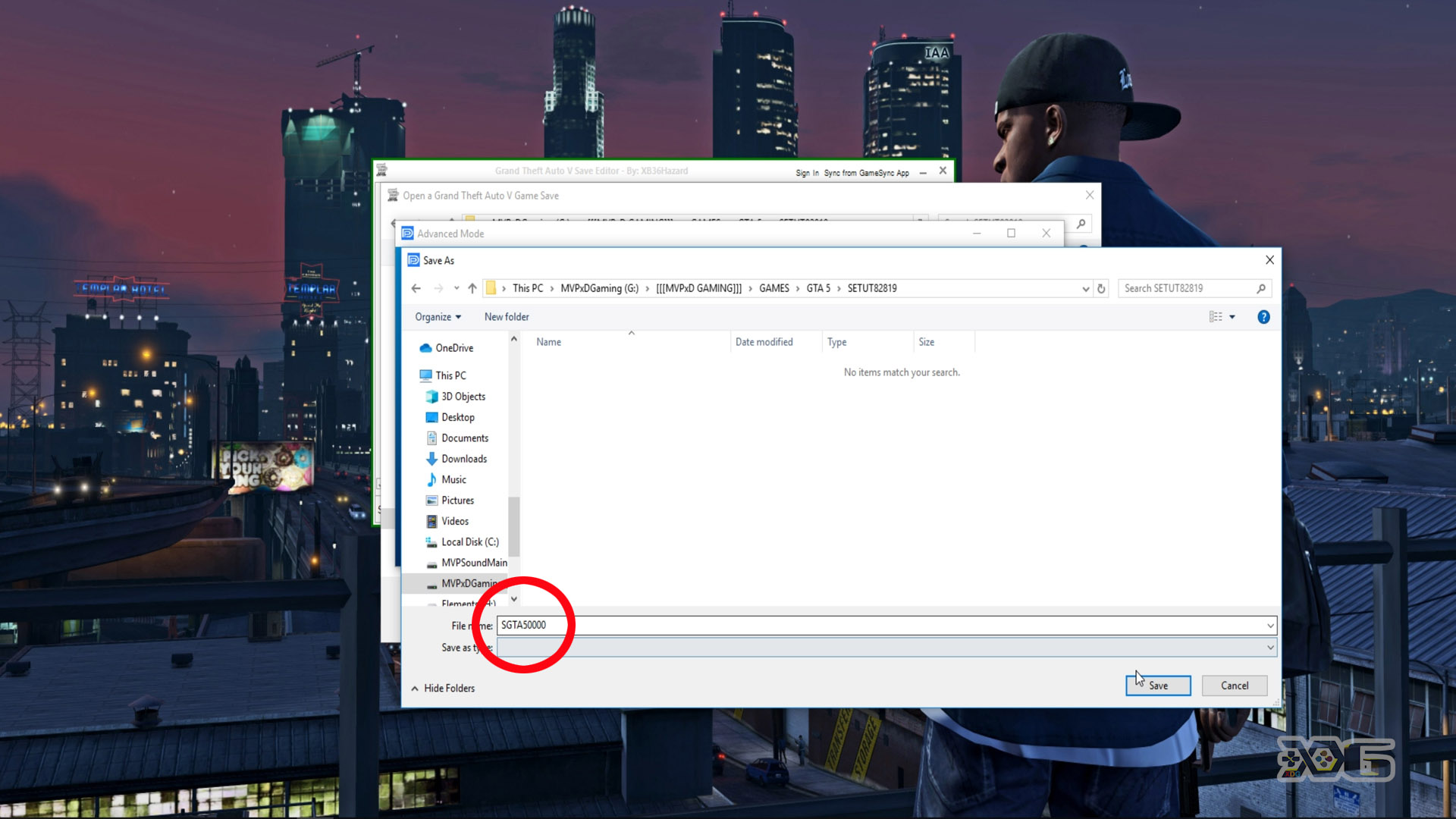 Import the file to The GTA Save Editor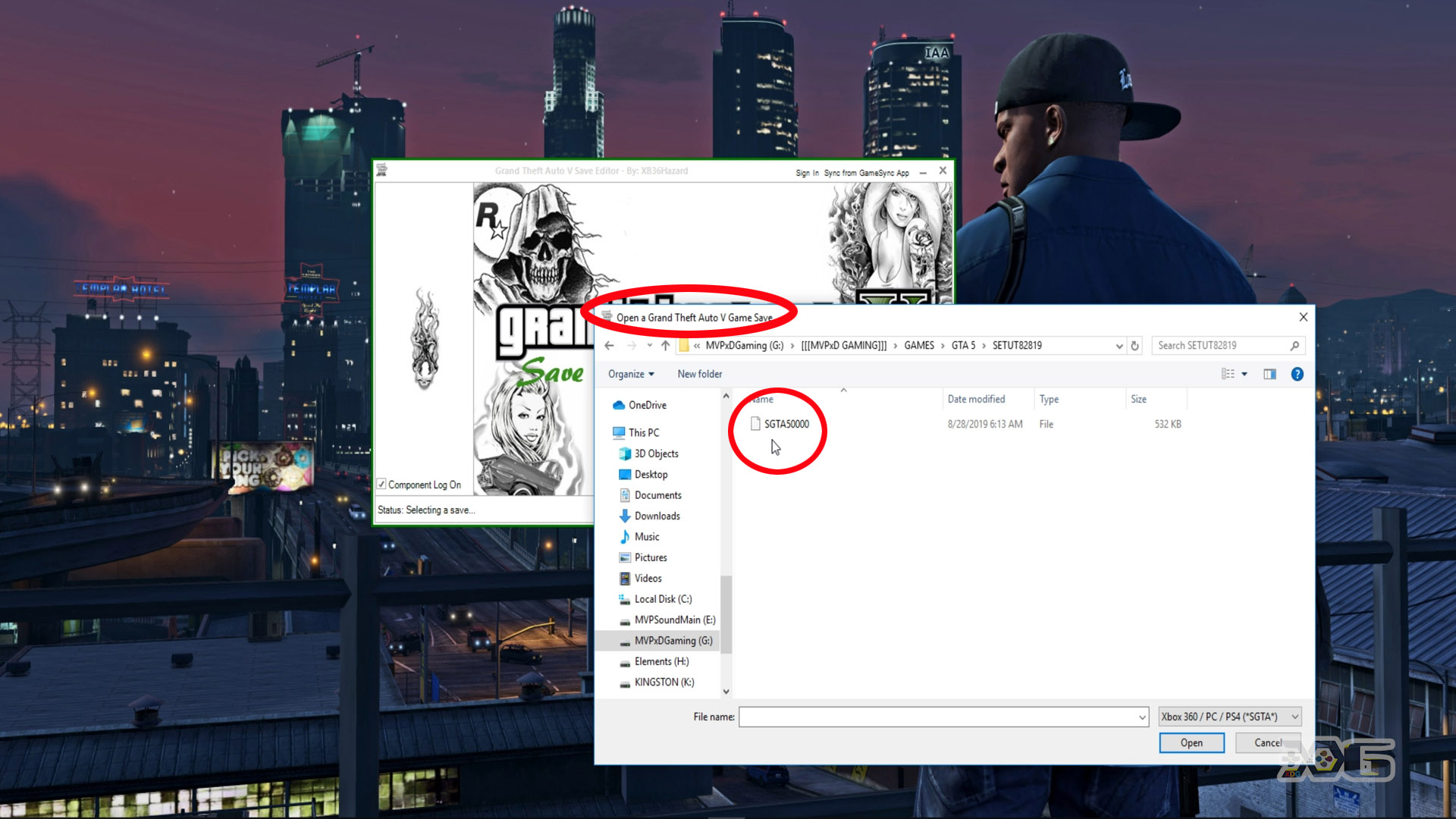 Make sure you save a backup!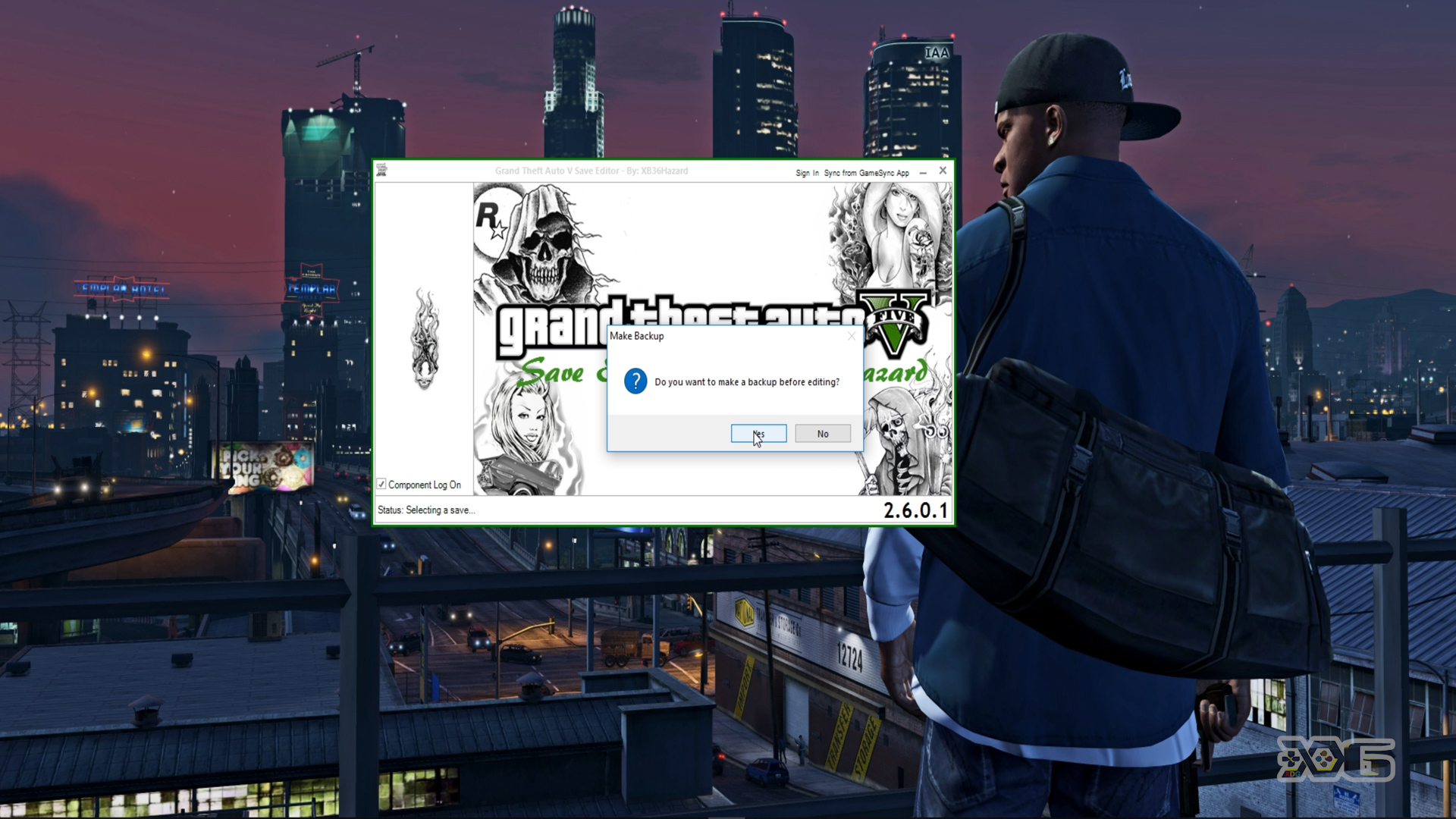 GTA Save Editor Tutorial
So now that we have the software open with our save file, it's time to create an outfit!
The data and progress of your save file will be broken down on the GTA Save Editor UI so depending on where you're at in the game it may not look like this.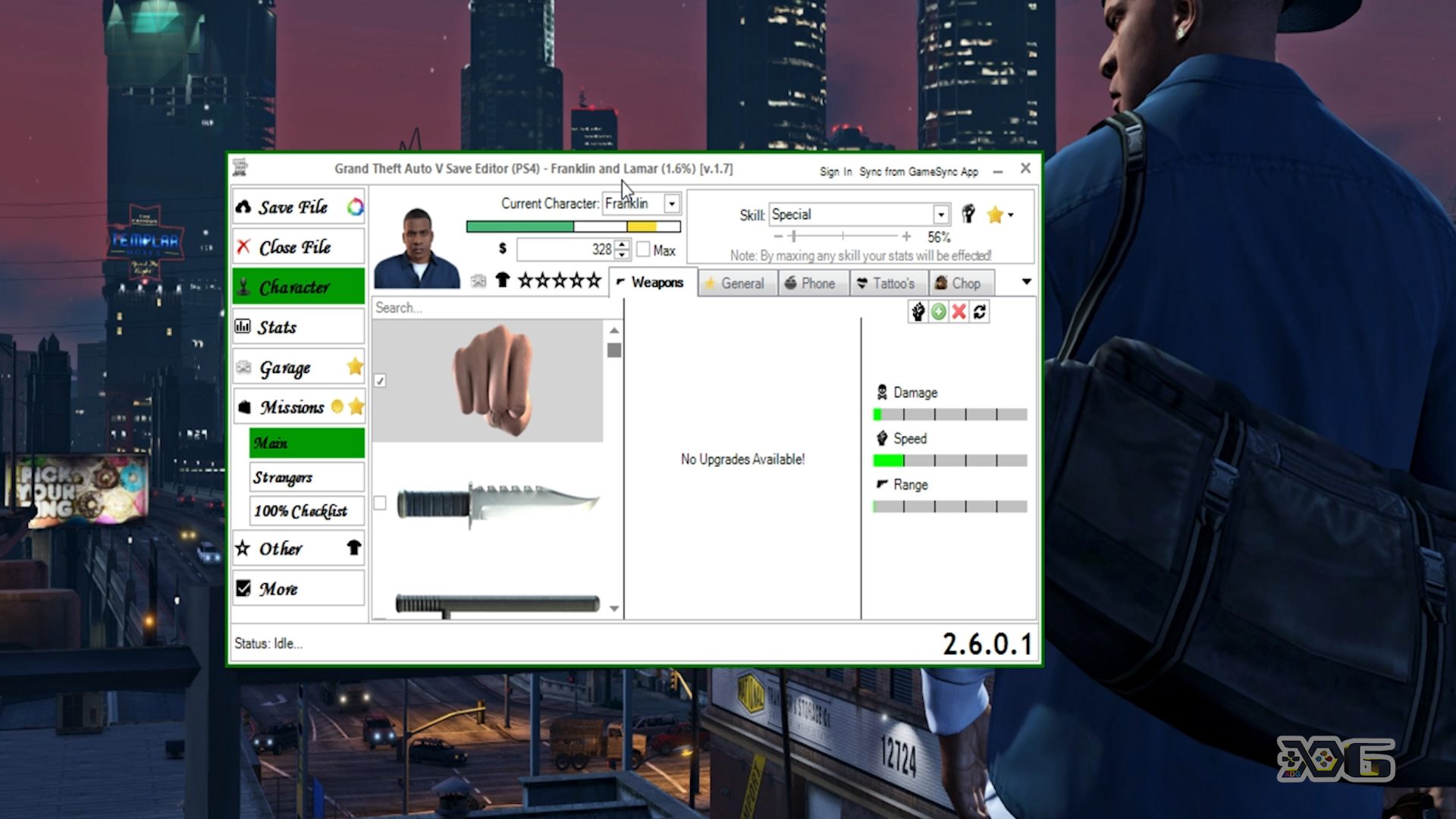 Unlock a bird of Your Choice
We'll need to unlock a bird to perform this glitch. You can use the Pigeon or Chickenhawk. Other birds will work but keep it simple and use the Chickenhawk.
Select 'Other' then select the Chickenhawk from the dropdown.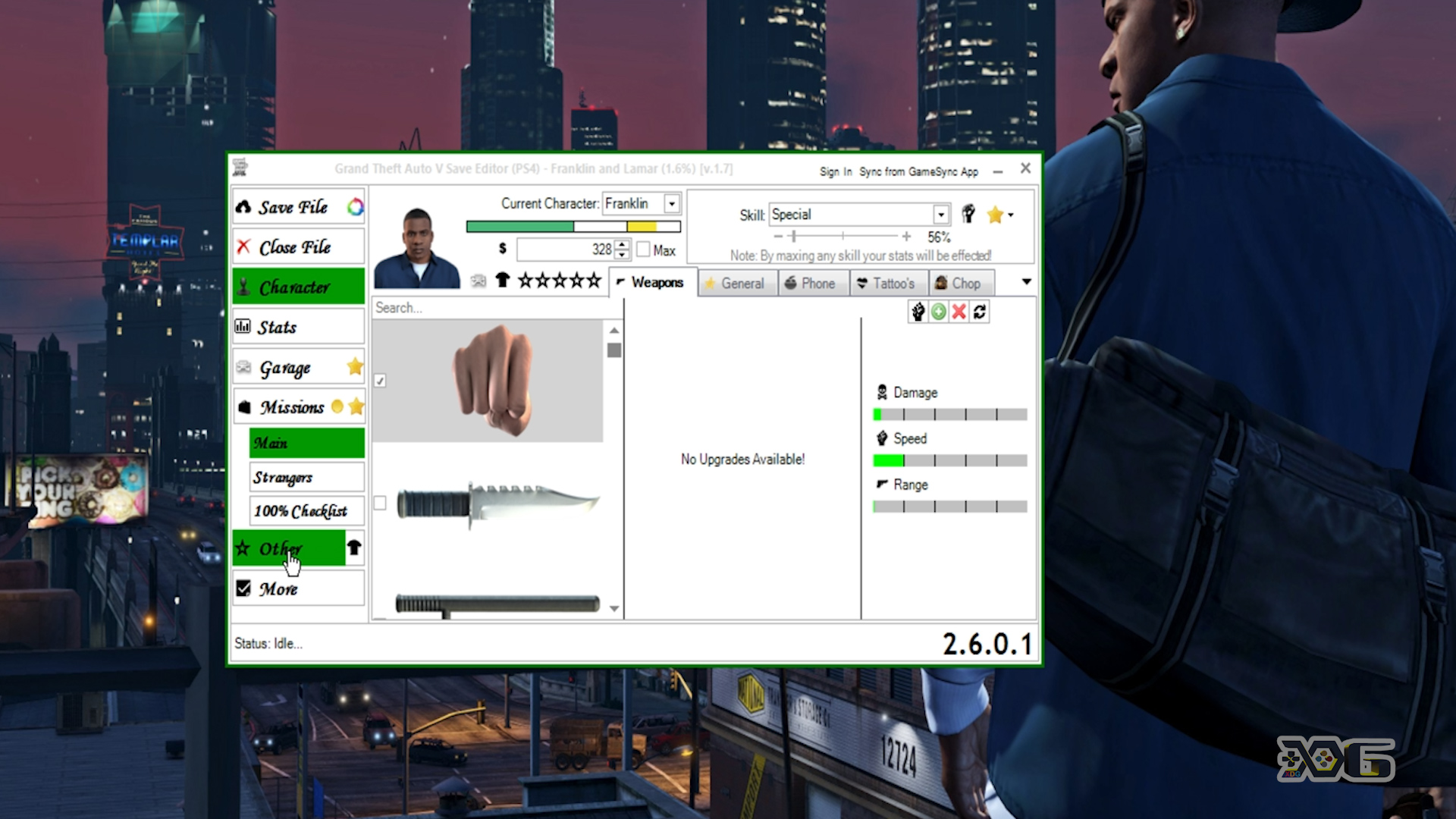 Next, hit the little 'shirt' icon which will load the outfit components used in Shortlist Actors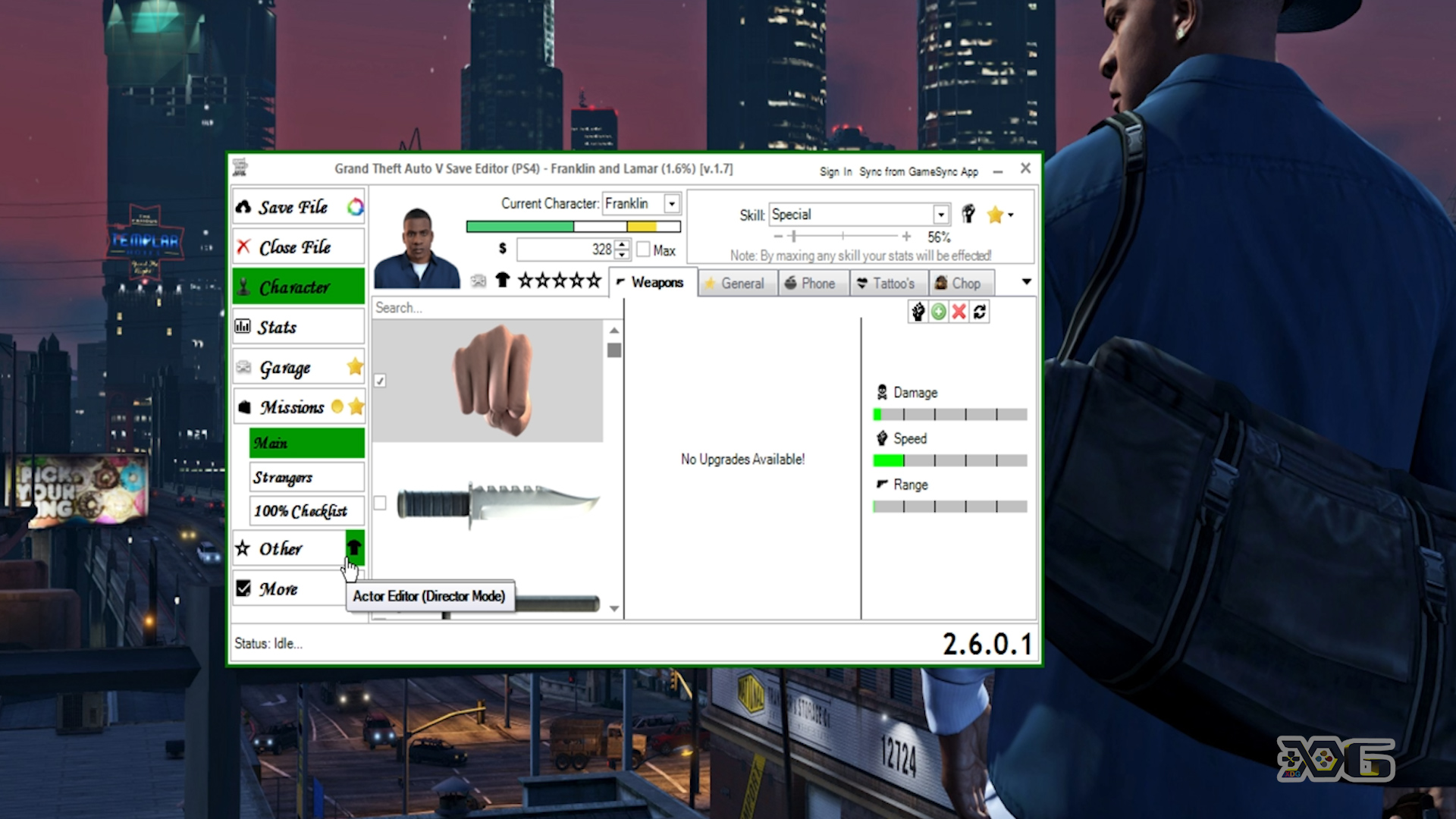 The Actor Editor window opens. This is where you'll add the components to create your outfits.
There are 10 outfits that can be created at any one time. We'll use Shortlist Actor One for this tutorial.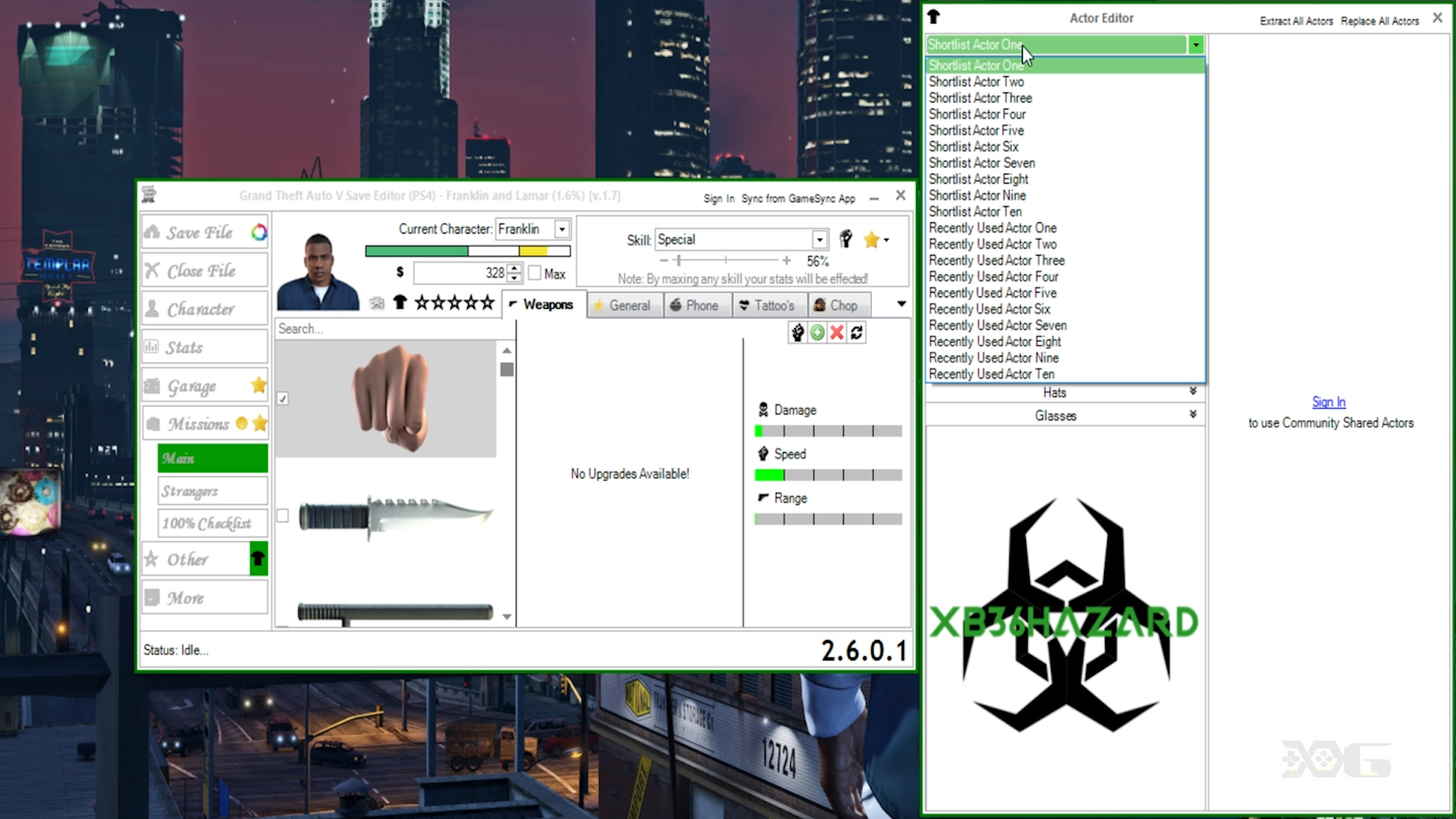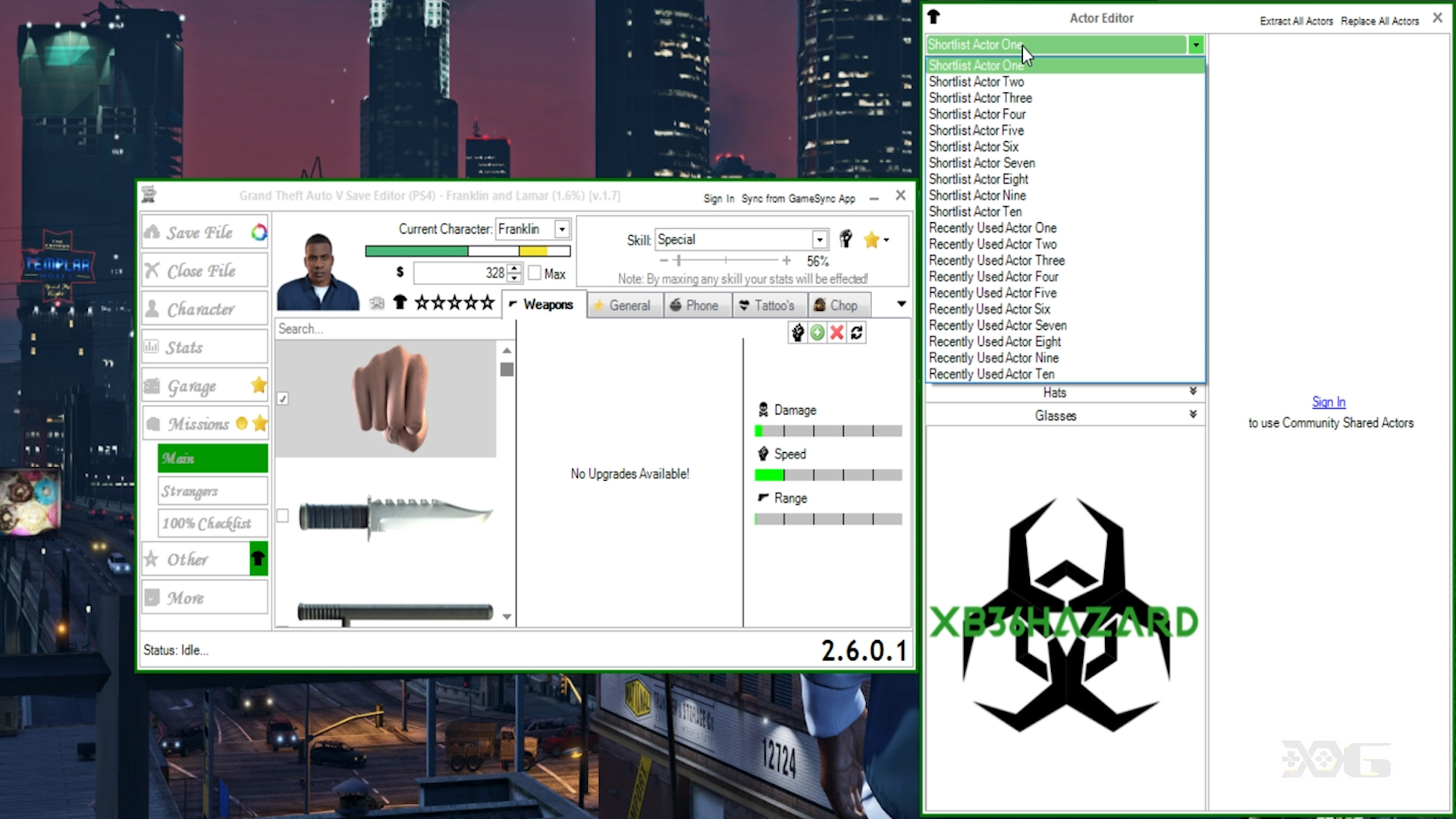 Main Section Default
For male outfits, you want to select the following options under 'MAIN'
Model Type – Multiplayer Male (MP Female for female outfits)
Model – Freemode 01
Catalog Type – Beach Bums
Catalog – Boardwalker

Choose components as follows:
Face – Leave as the default
Mask – Use the Penguin mask (recommended) **NB this will not transfer to your final outfit
Hair – Leave as the default
Skin Hands – Gloves of your choice
Legs – Pants of your choice
Parachute/Bag – Parachute bag of your choice **NB most of the duffle bags in this category have been blacklisted and do not carry over. Its is reported that the green DB works. You can try.
Shoes – Shoes of your choice
Torso 1 – Top 1 of your choice
Armor – Armor of your choice
Crew/Logos – Choose Logos
Torso 2 – Top 2 of your choice
Hats – Hat of your choice
Glasses – Glasses of your choice
Let's create a simple try-hard outfit in our example!
Penguin Mask – (This is used to transfer the outfit online and will not show on your final character)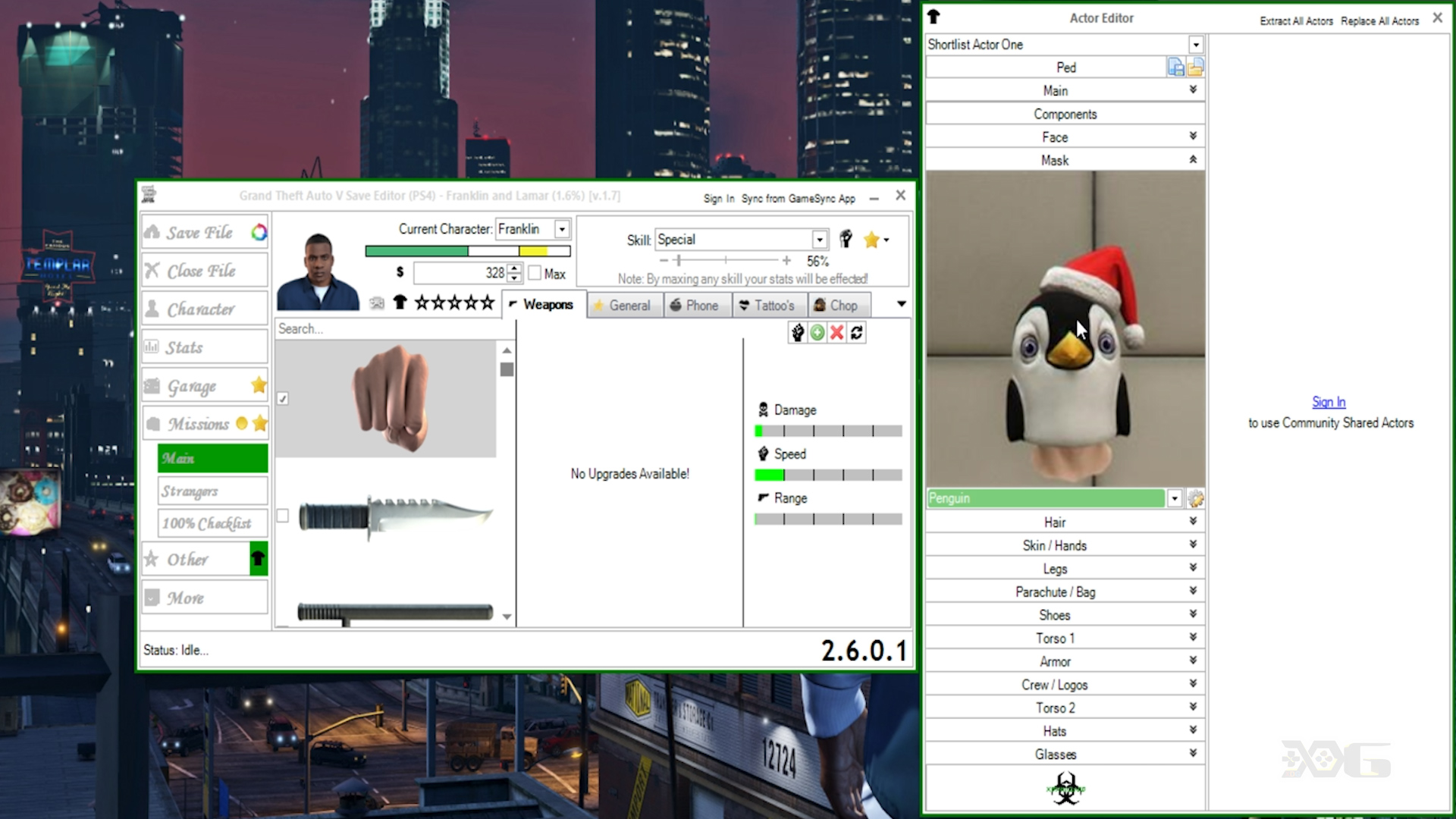 Gloves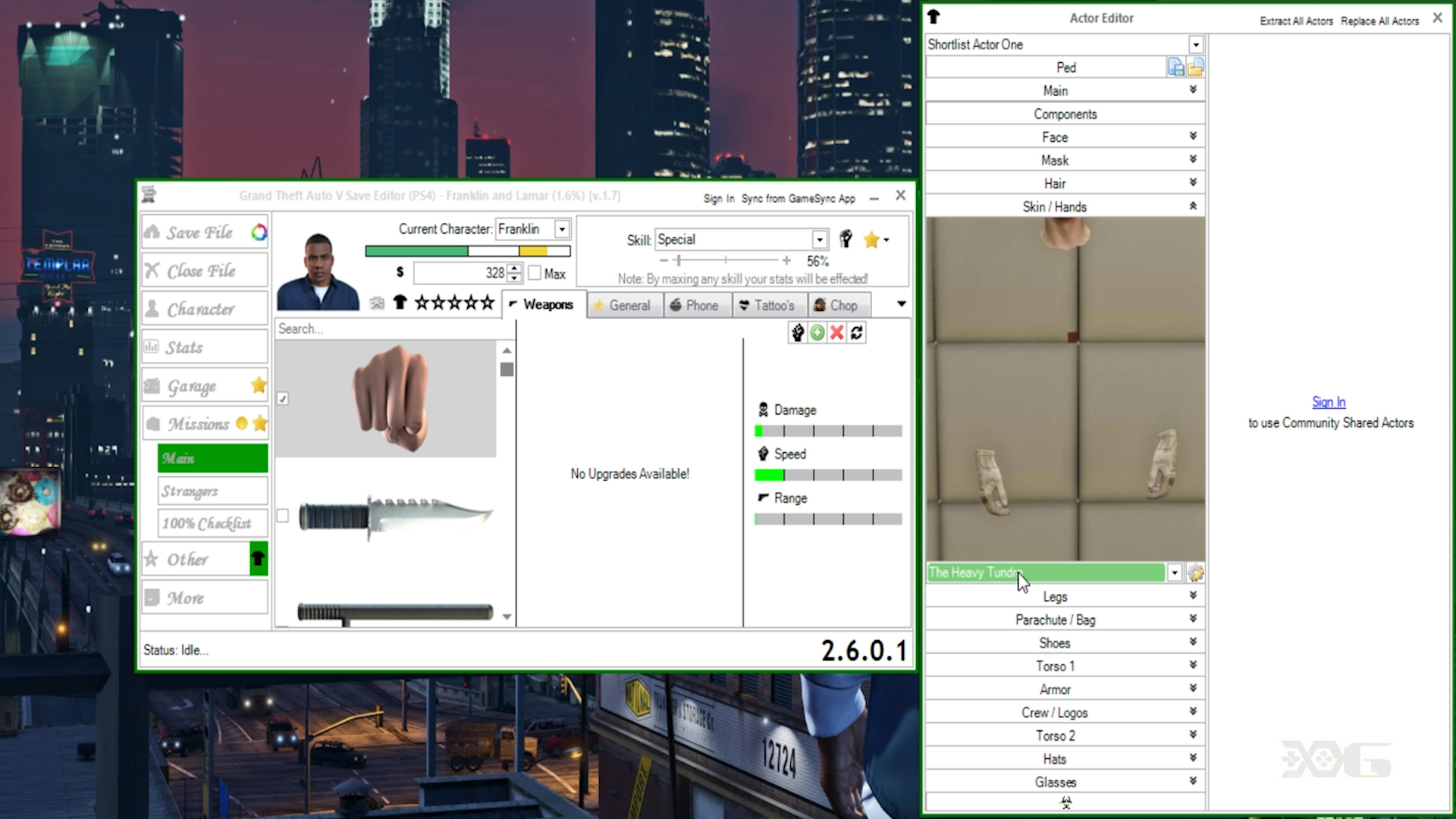 Legs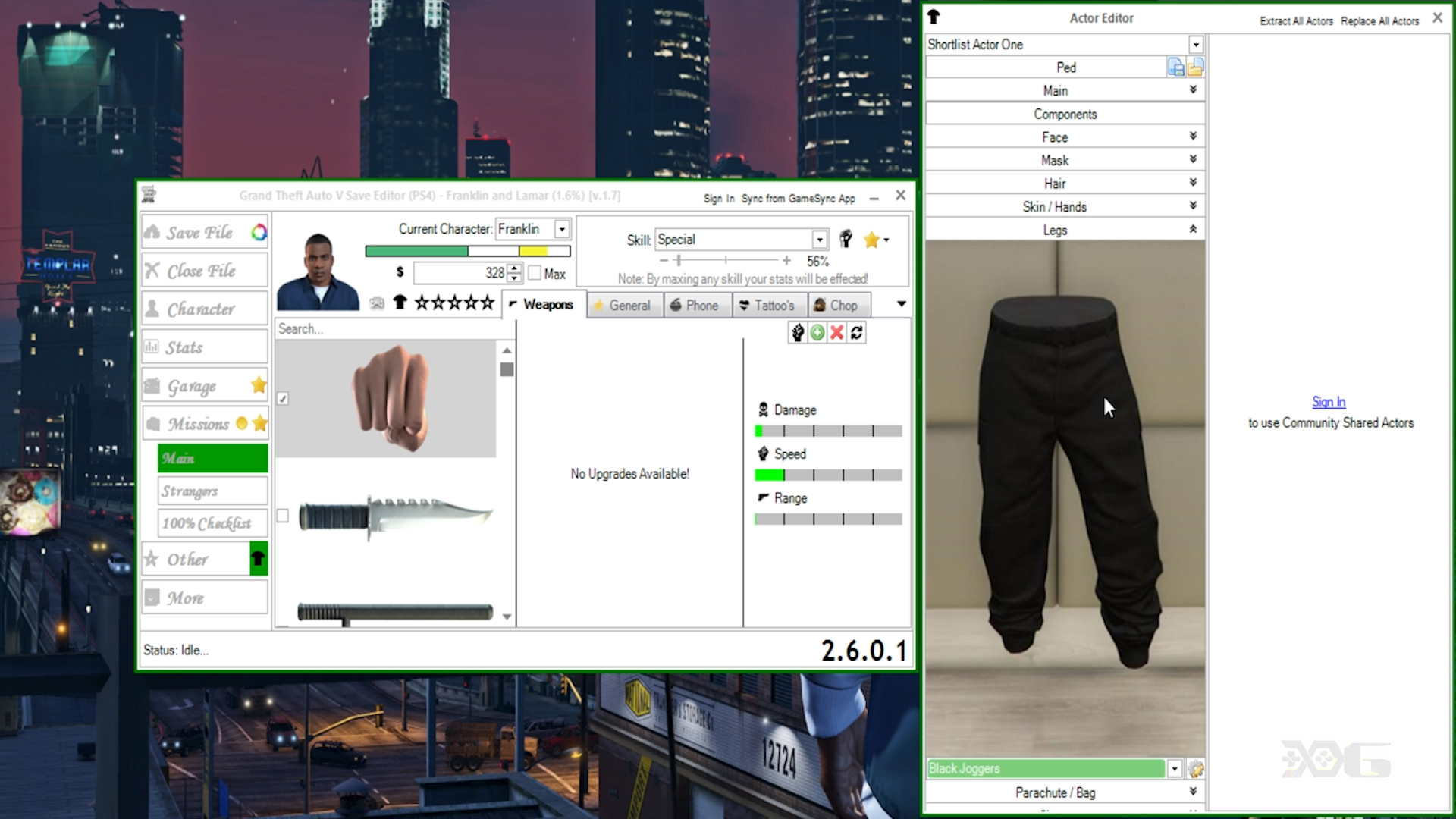 Parachute Bag – (Did not transfer to outfit **Blacklisted)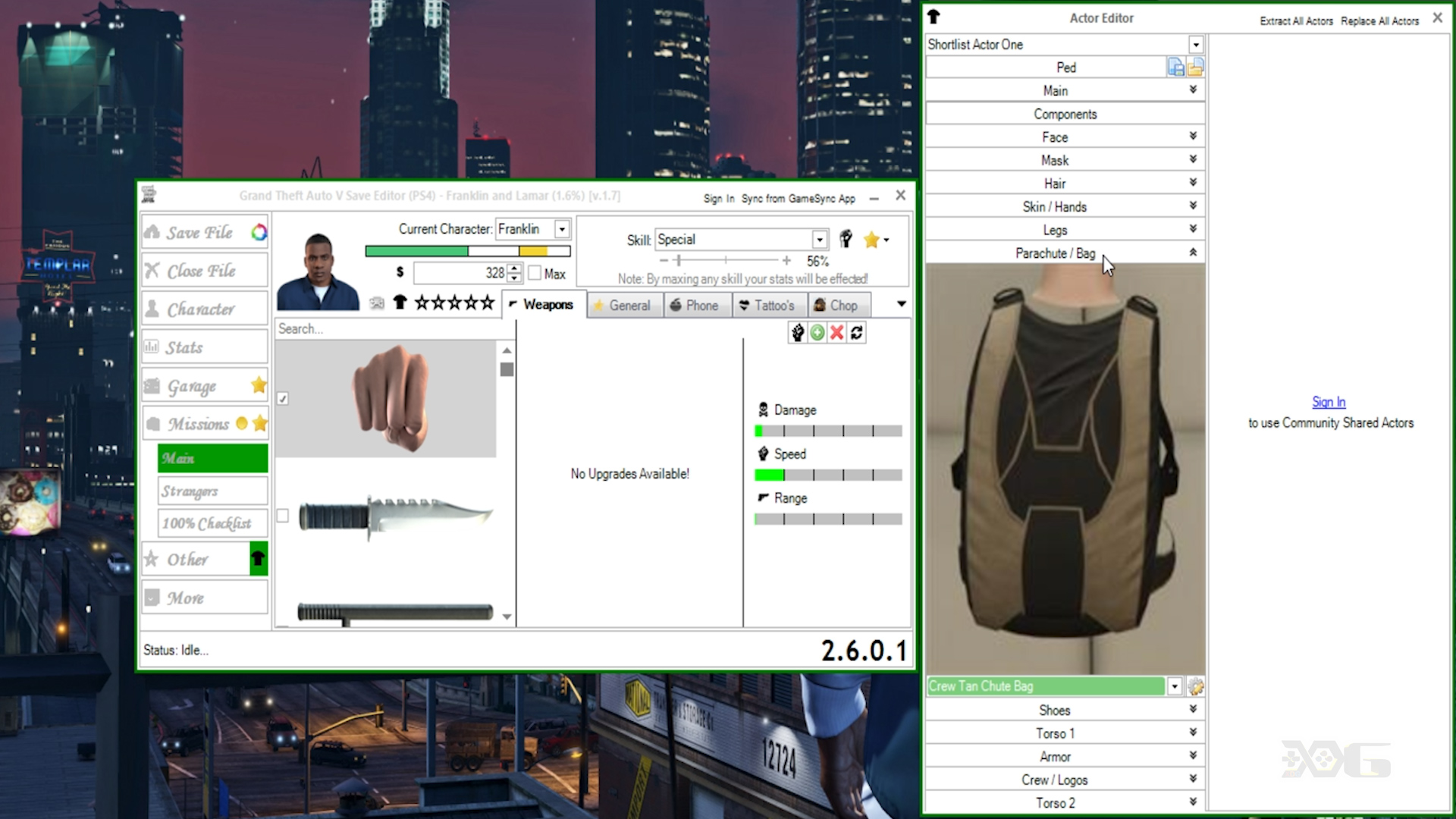 Shoes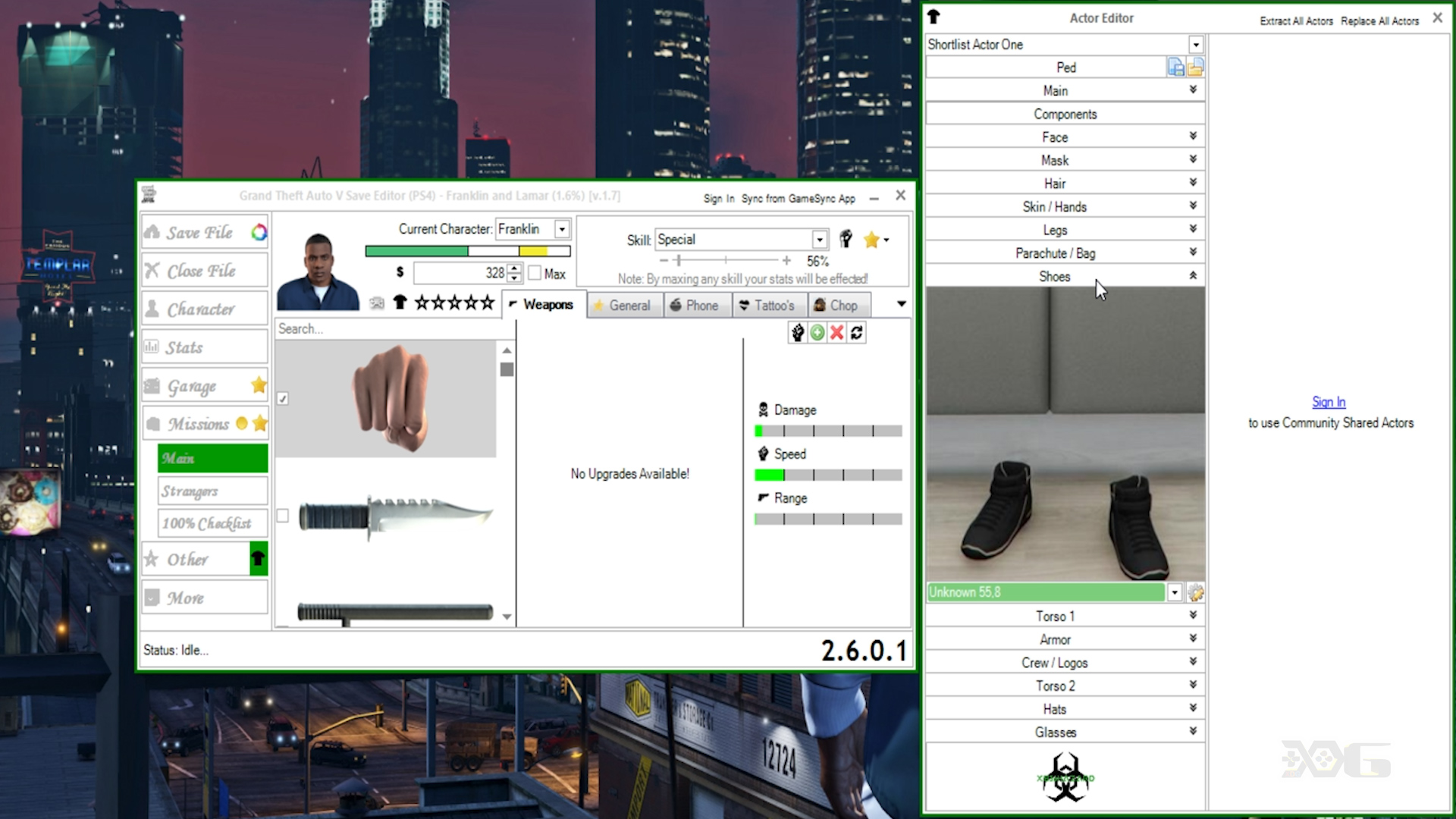 Torso 1 – (Did not transfer to outfit **Blacklisted)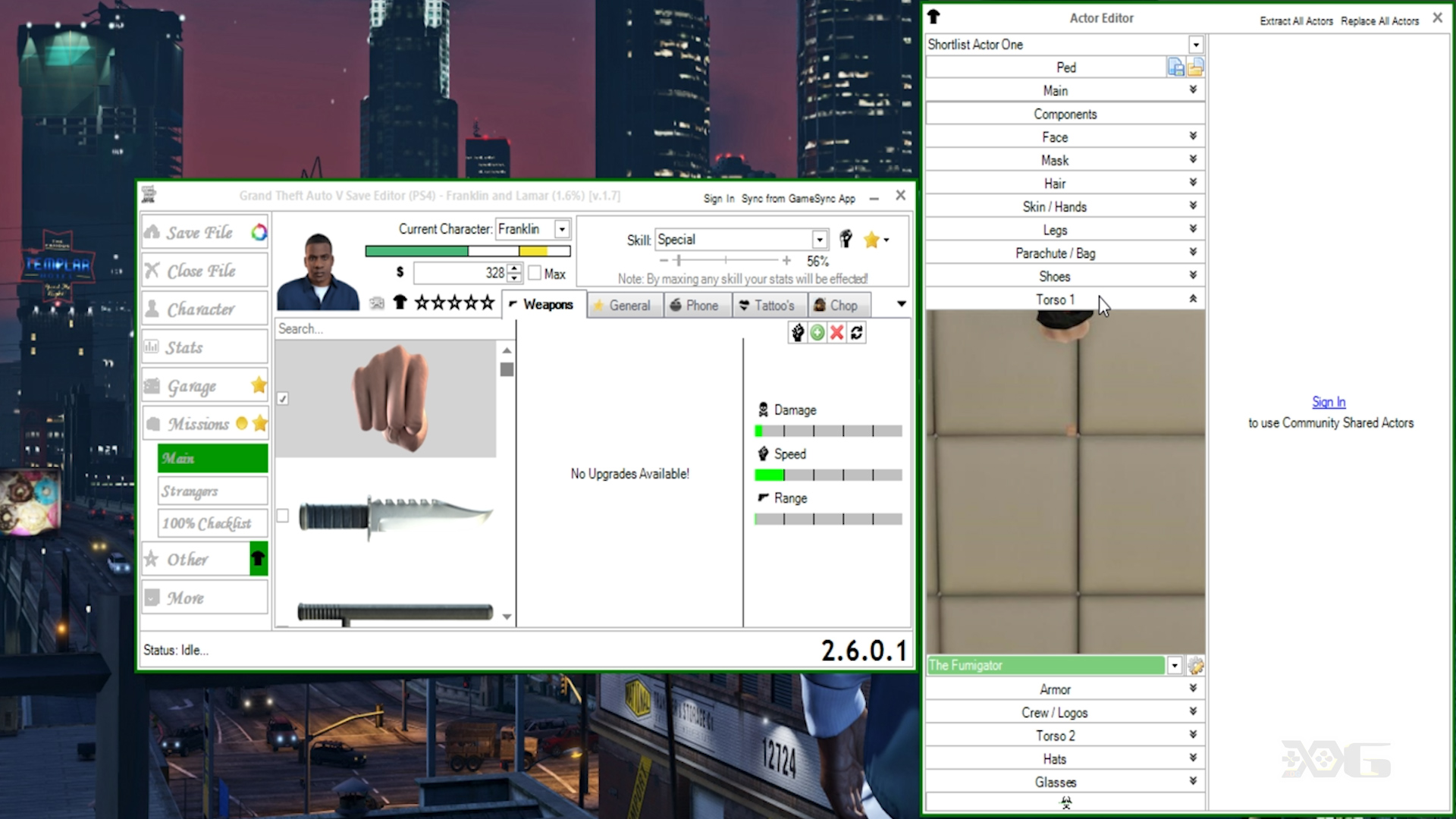 Armor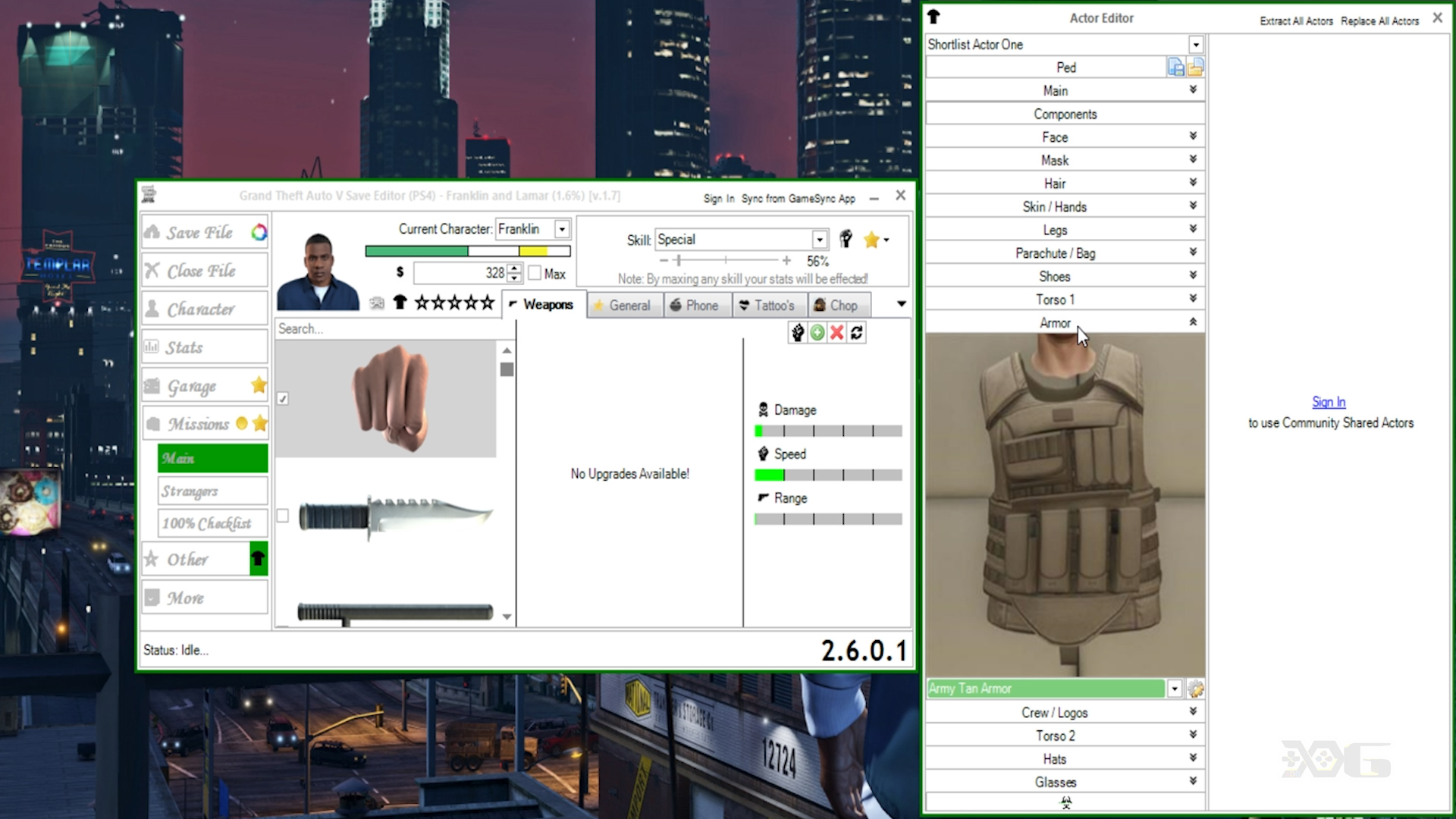 Crew/Logos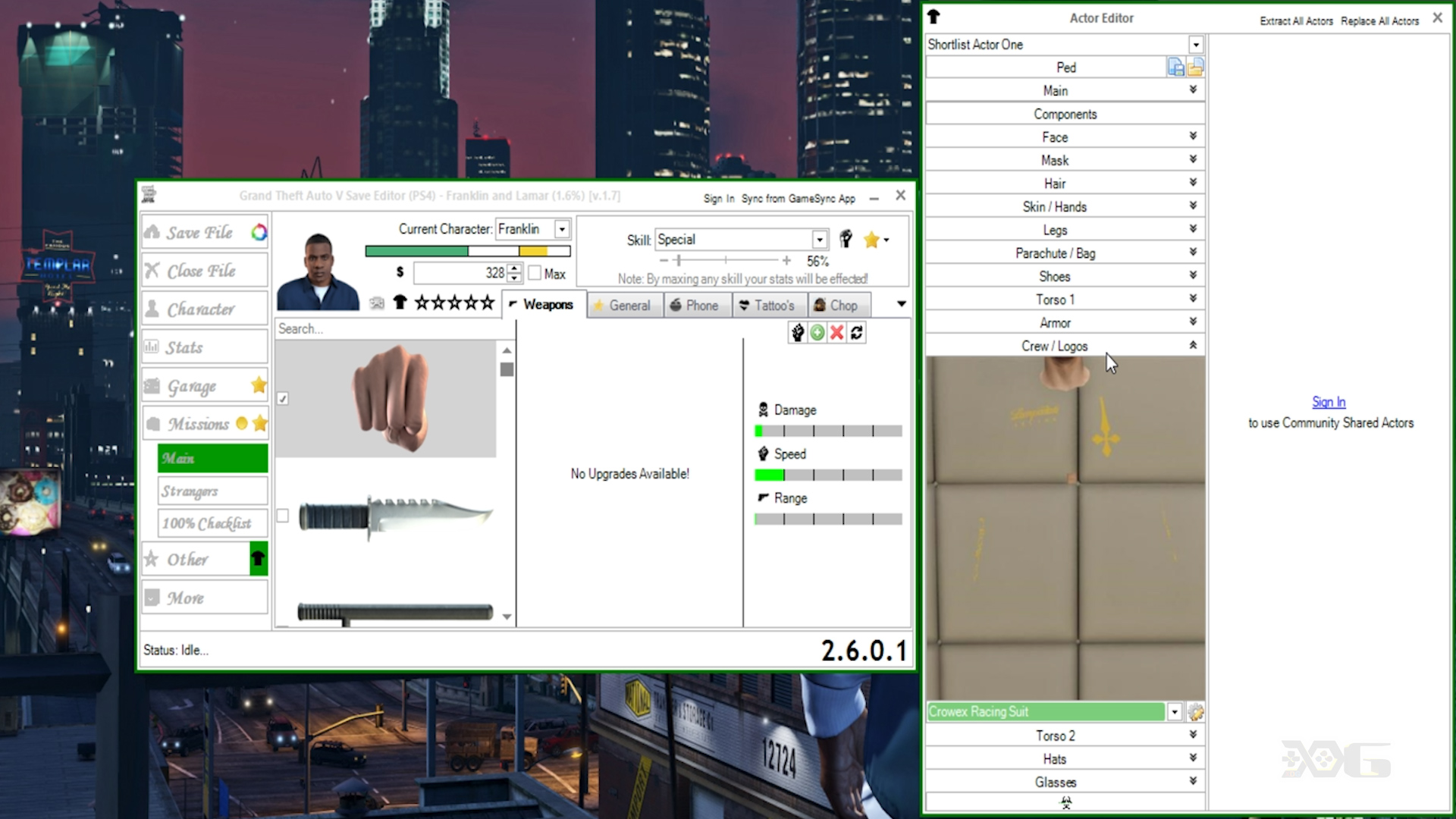 Torso 2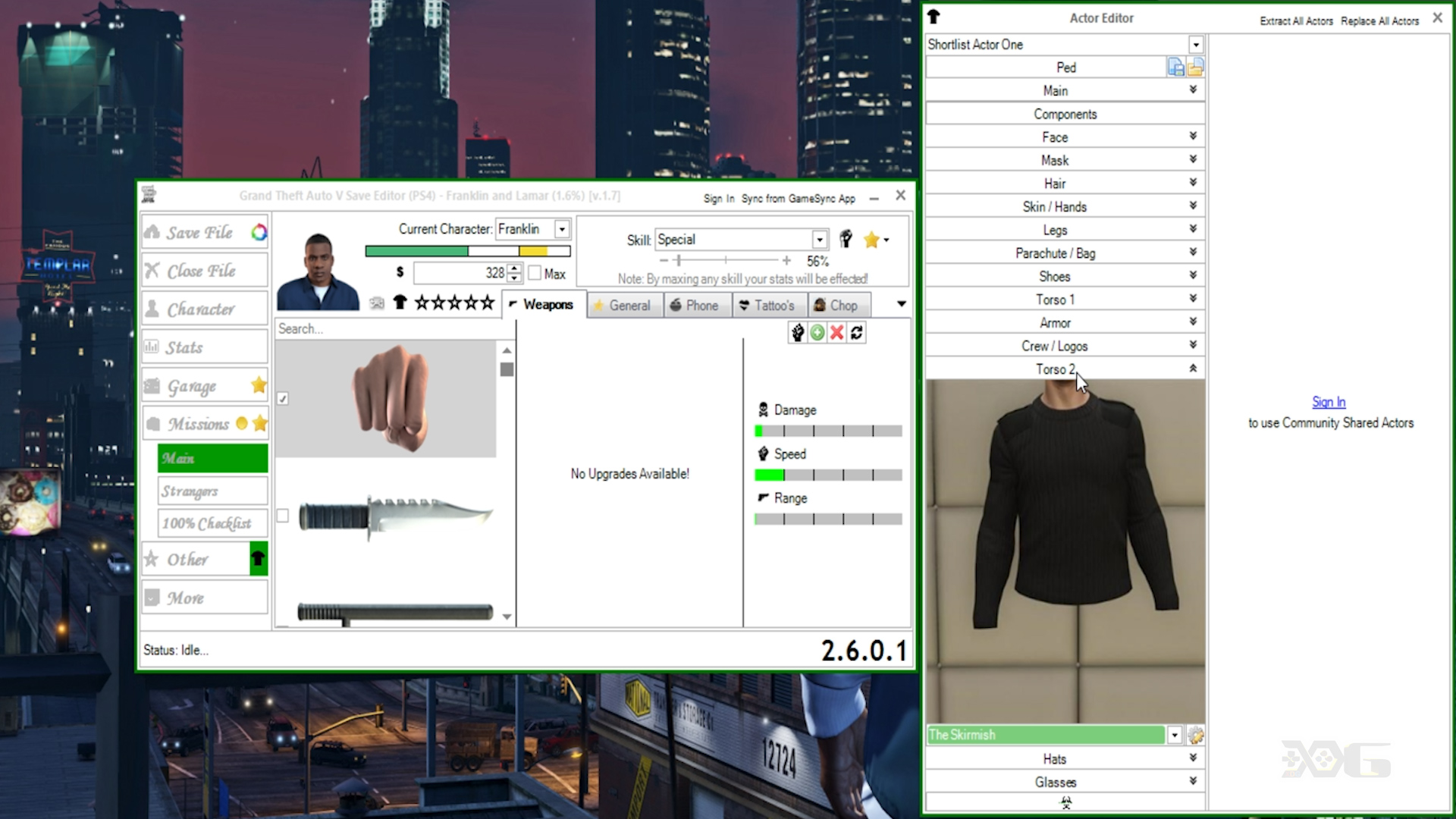 Hats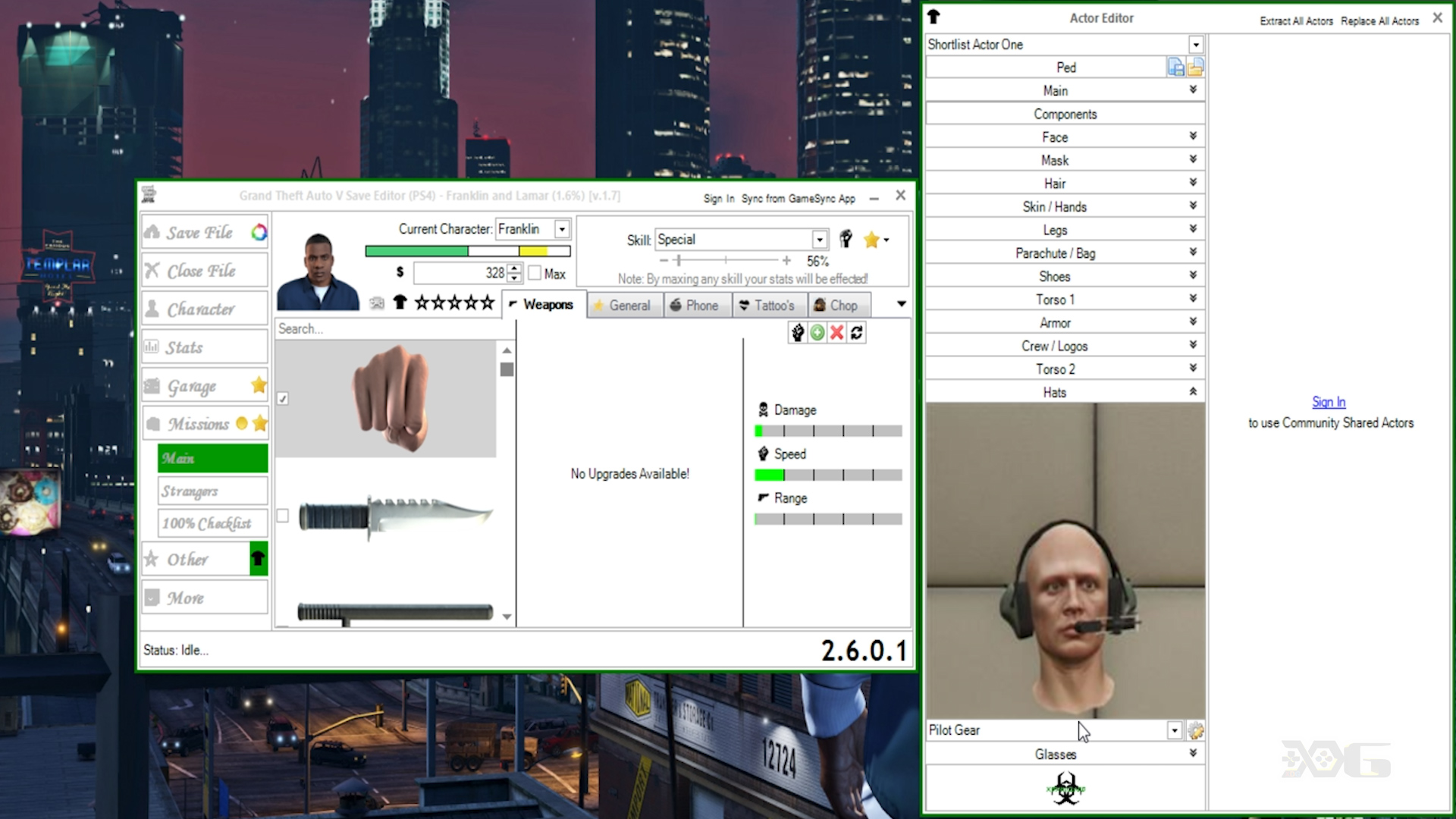 Glasses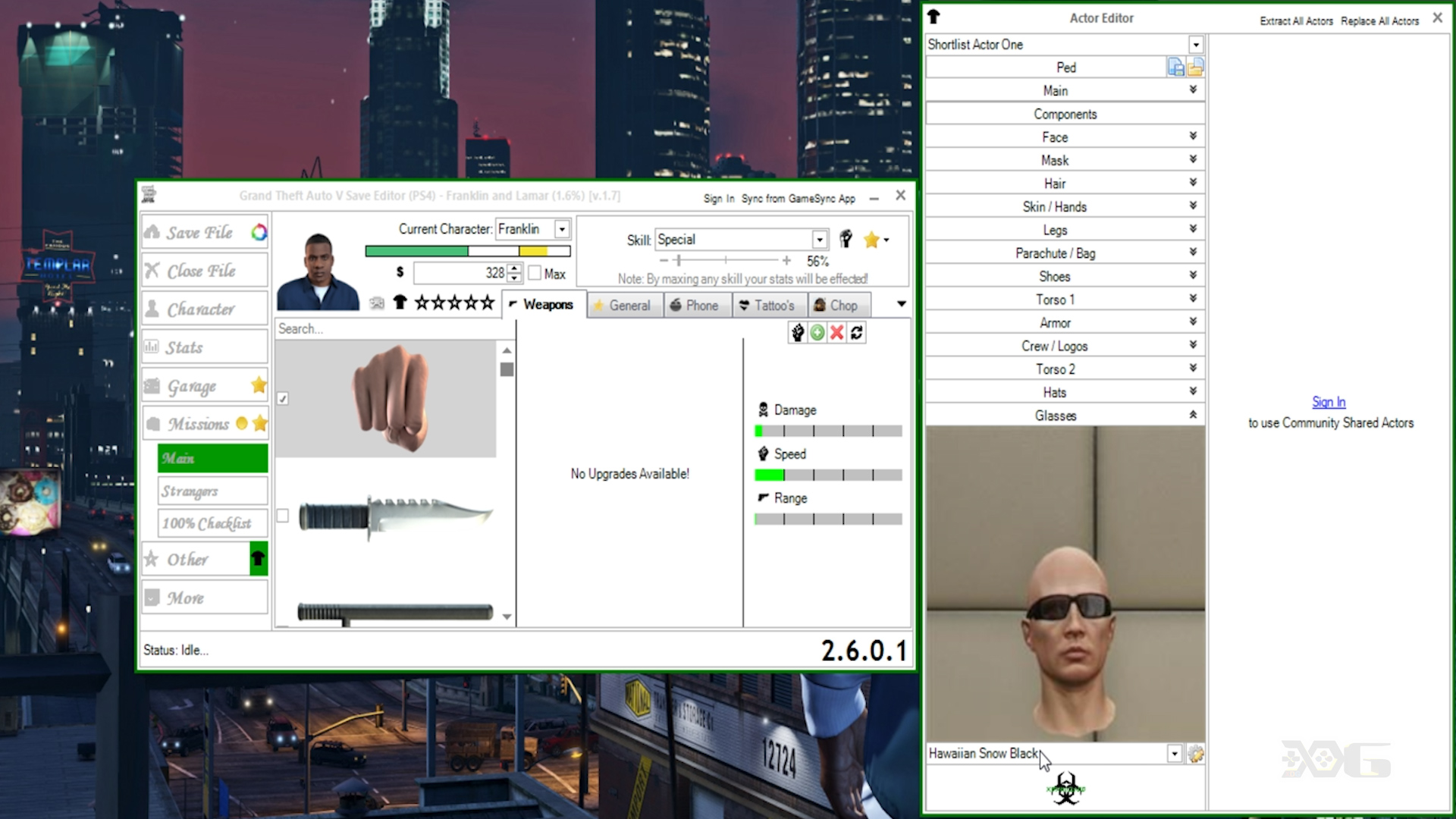 After we've put together our outfit it should look something like this: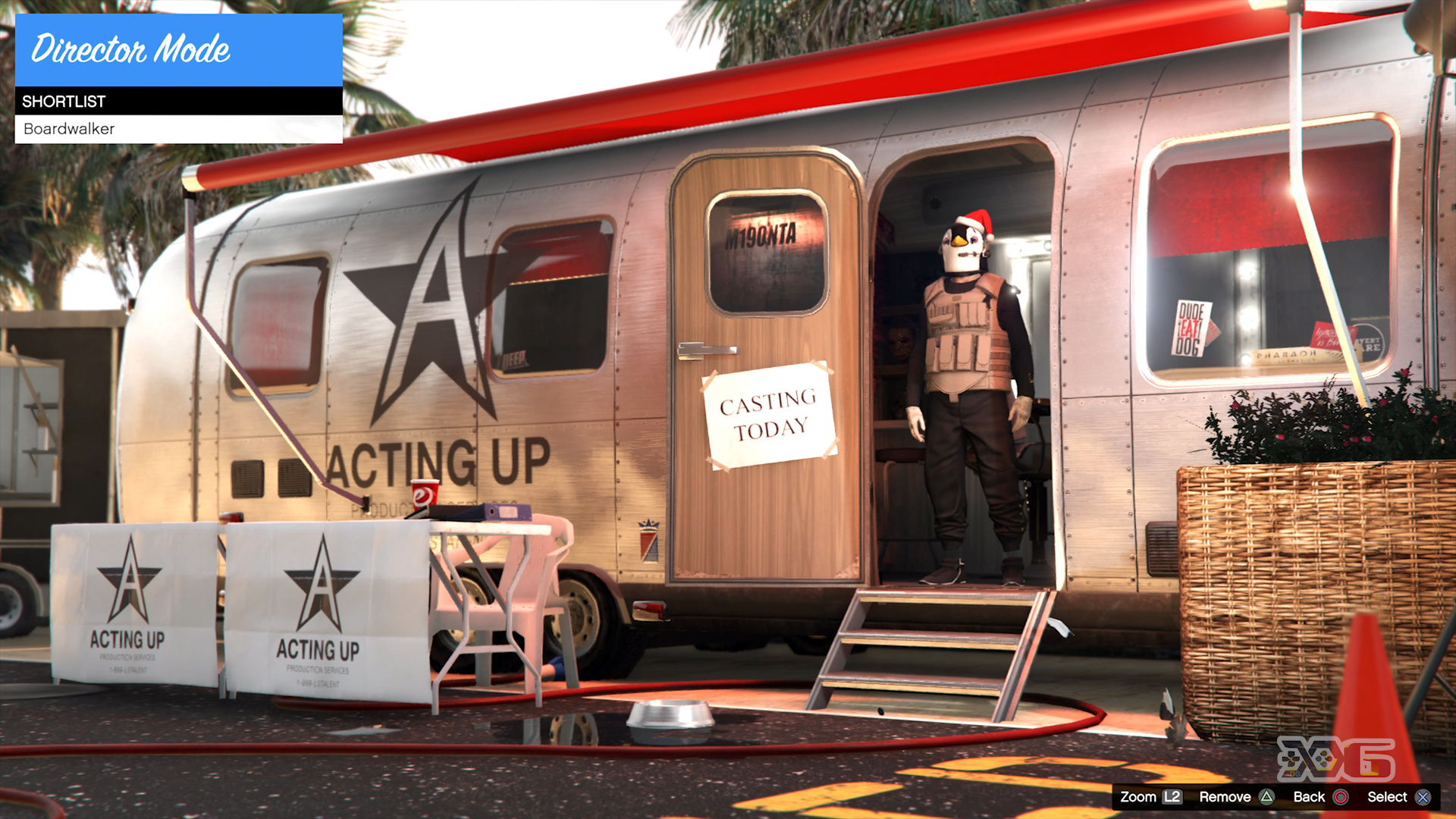 At this point, you can save the Shortlist Actor Data (optional)
Hit the icon to extract the data and save as whatever you'd like.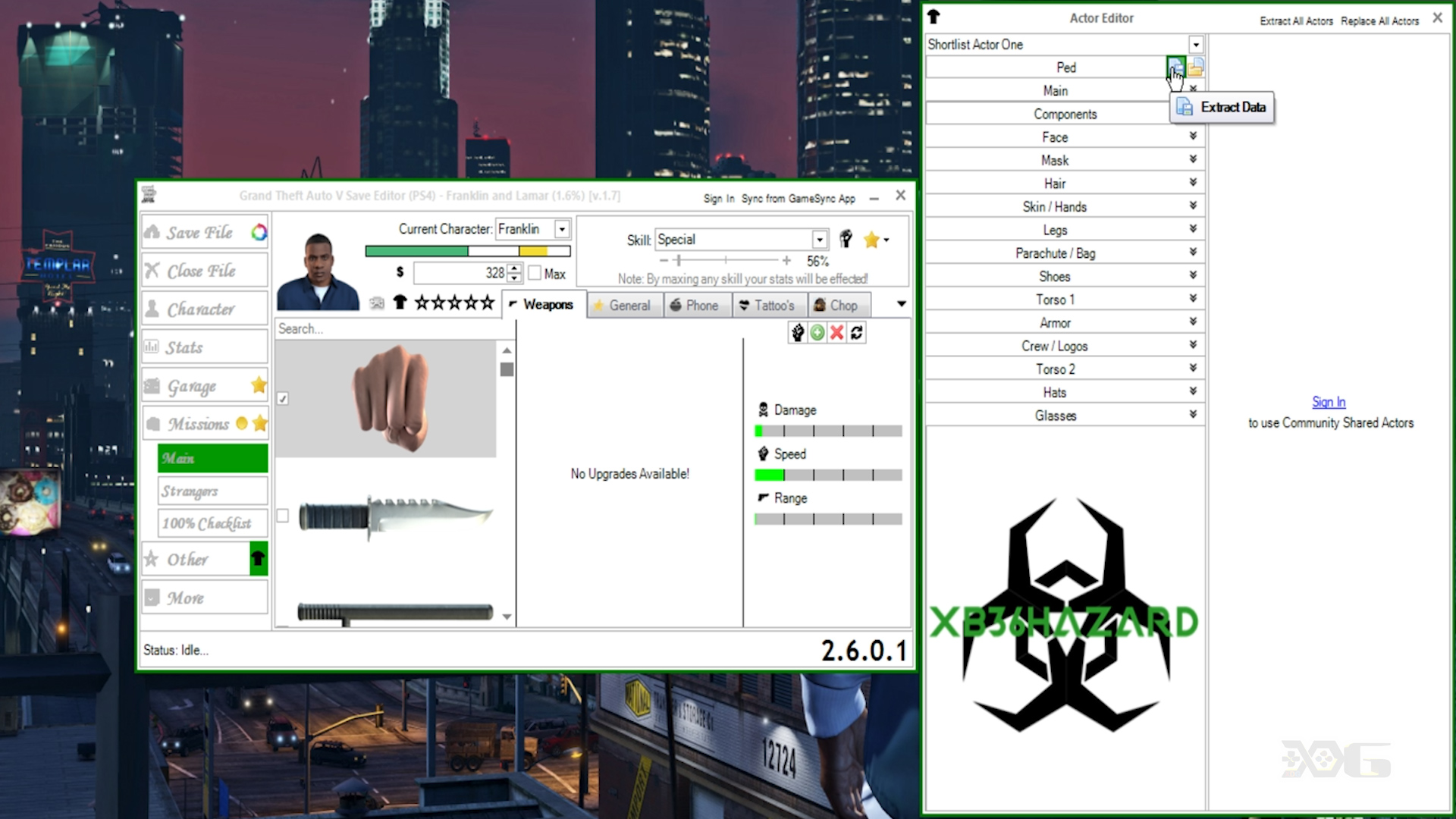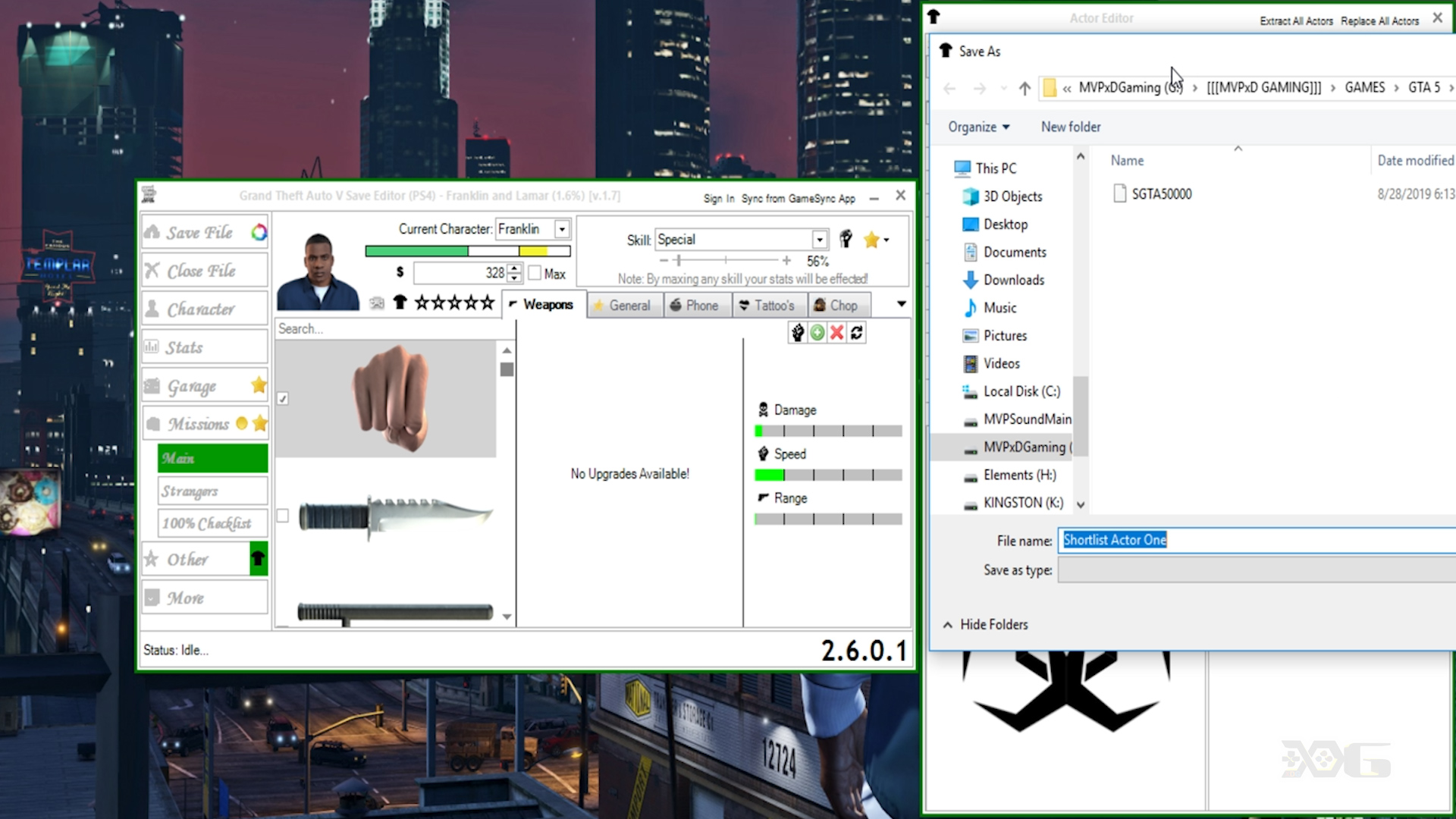 **Important** make sure you save which will overwrite the original file
Make sure you save the file or else the outfit won't show up! Remember we made a backup so it's gucci!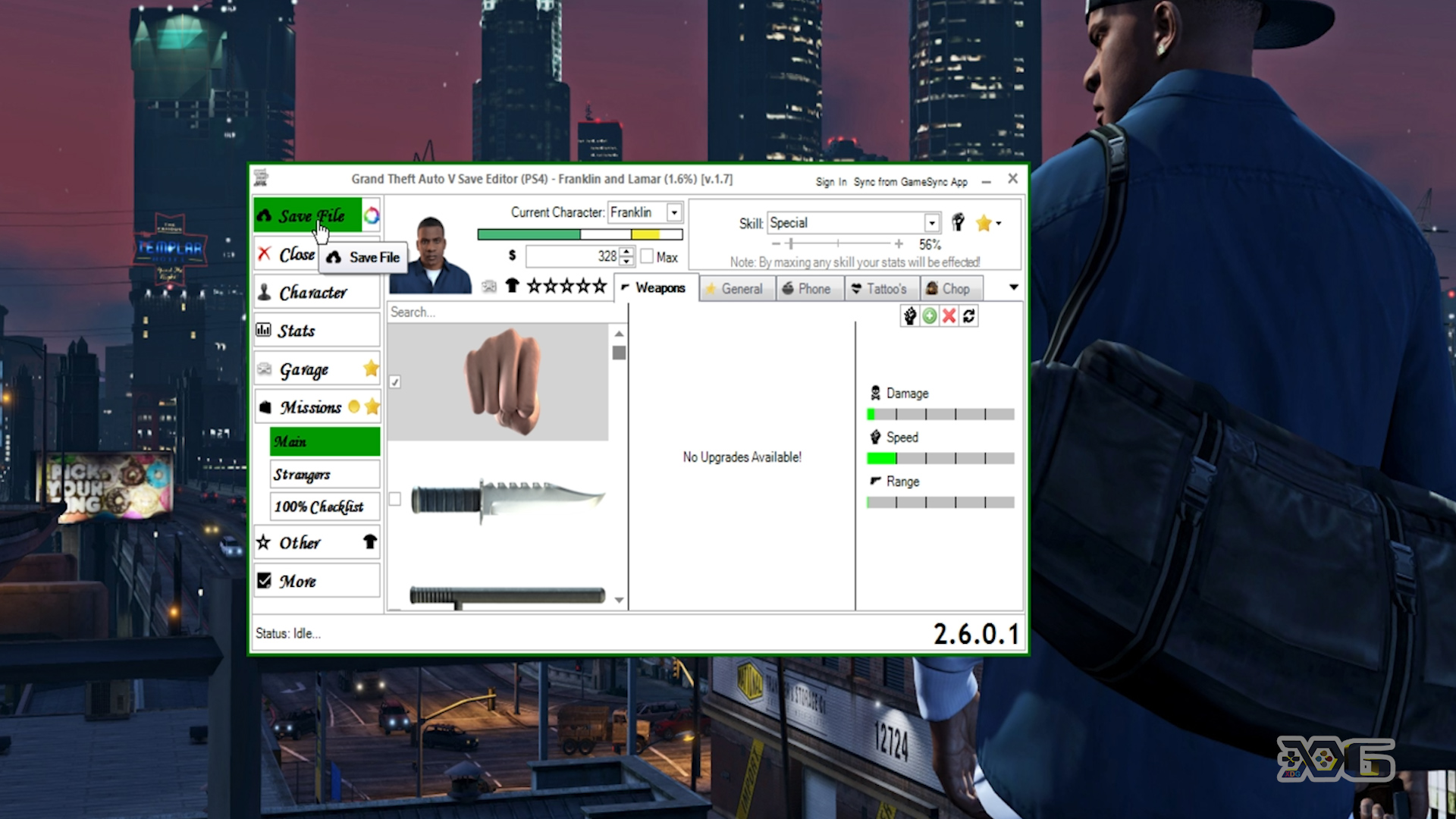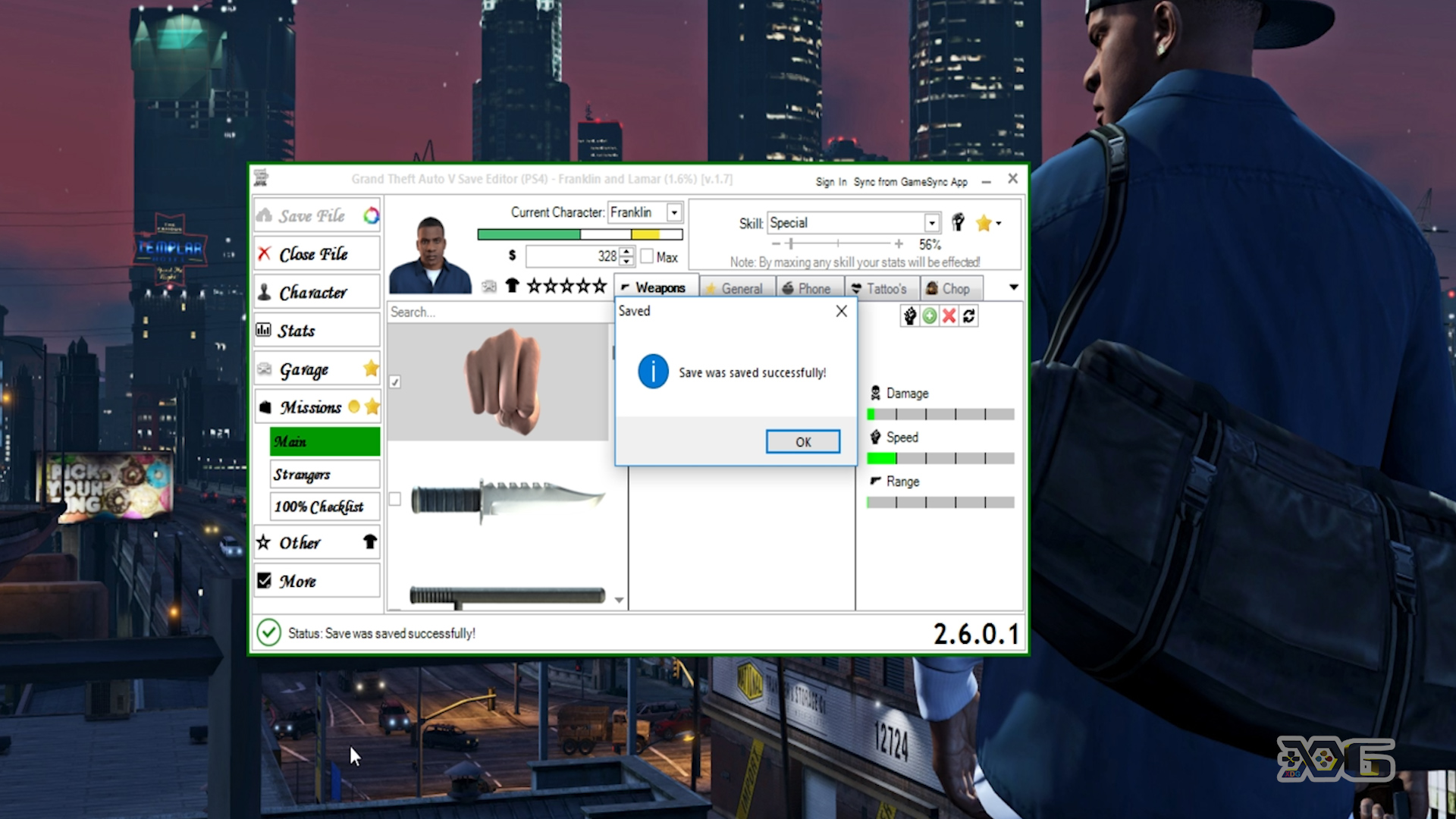 Go Back to the Save Wizard and Import the modded save file
Go Back to advanced mode and this time select import to overwrite the modded data onto the original file.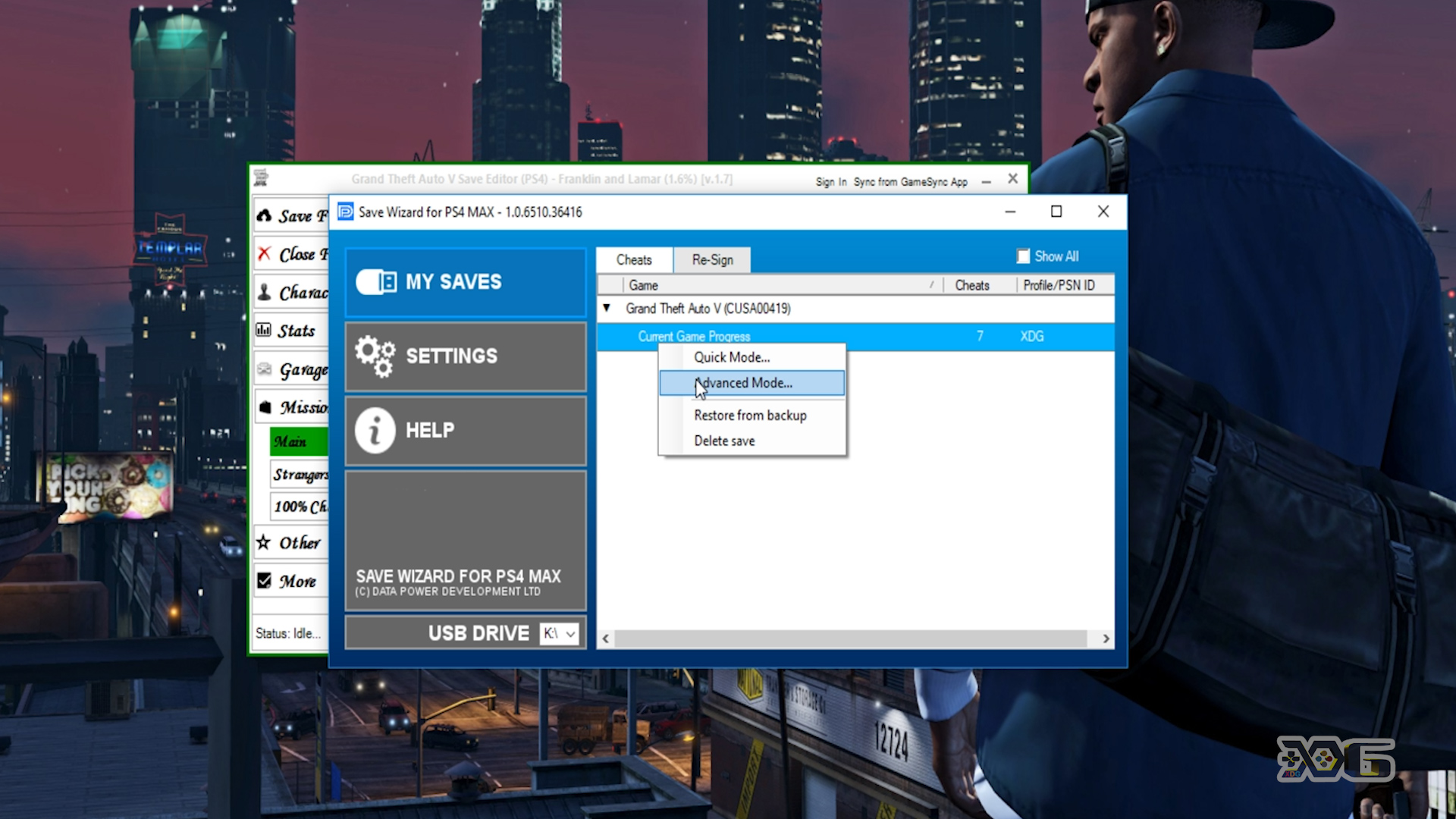 Select 'Import' – Icon Far Right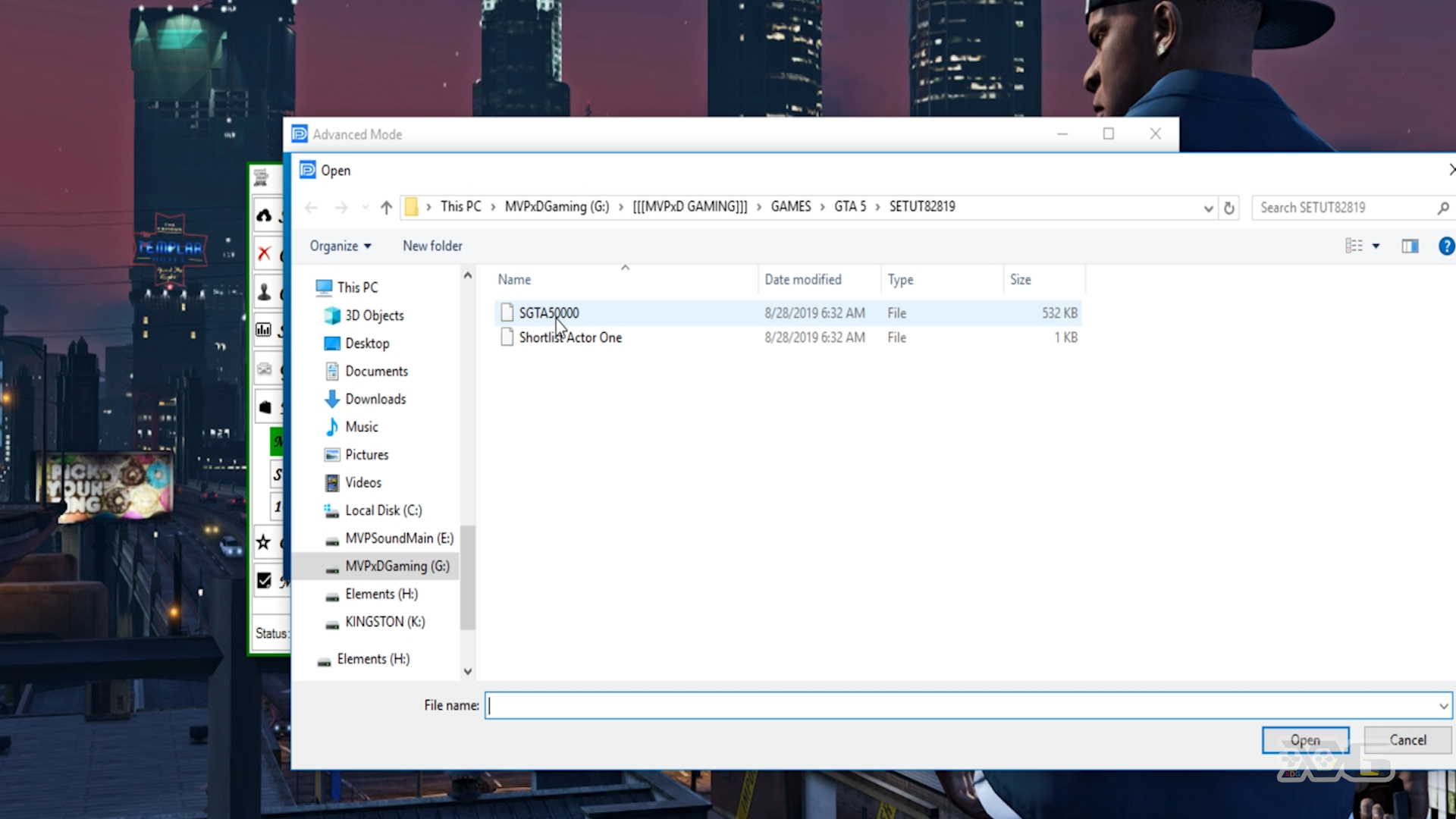 After you import the data, the values will change. Make sure the cursor is on the first 0 shown and hit '0' on your keyboard. Hit 'continue' to bypass the error message then hit 'apply'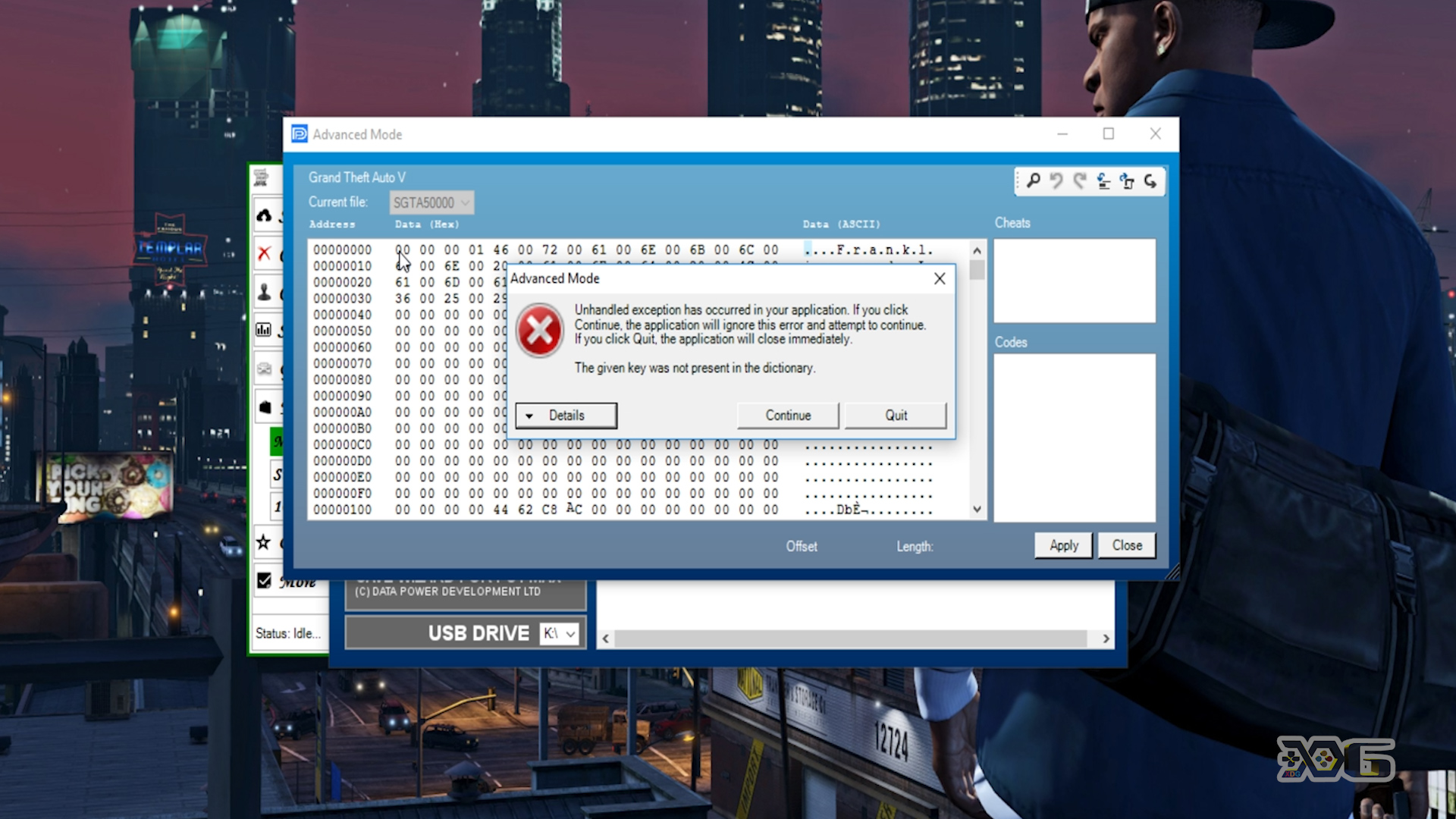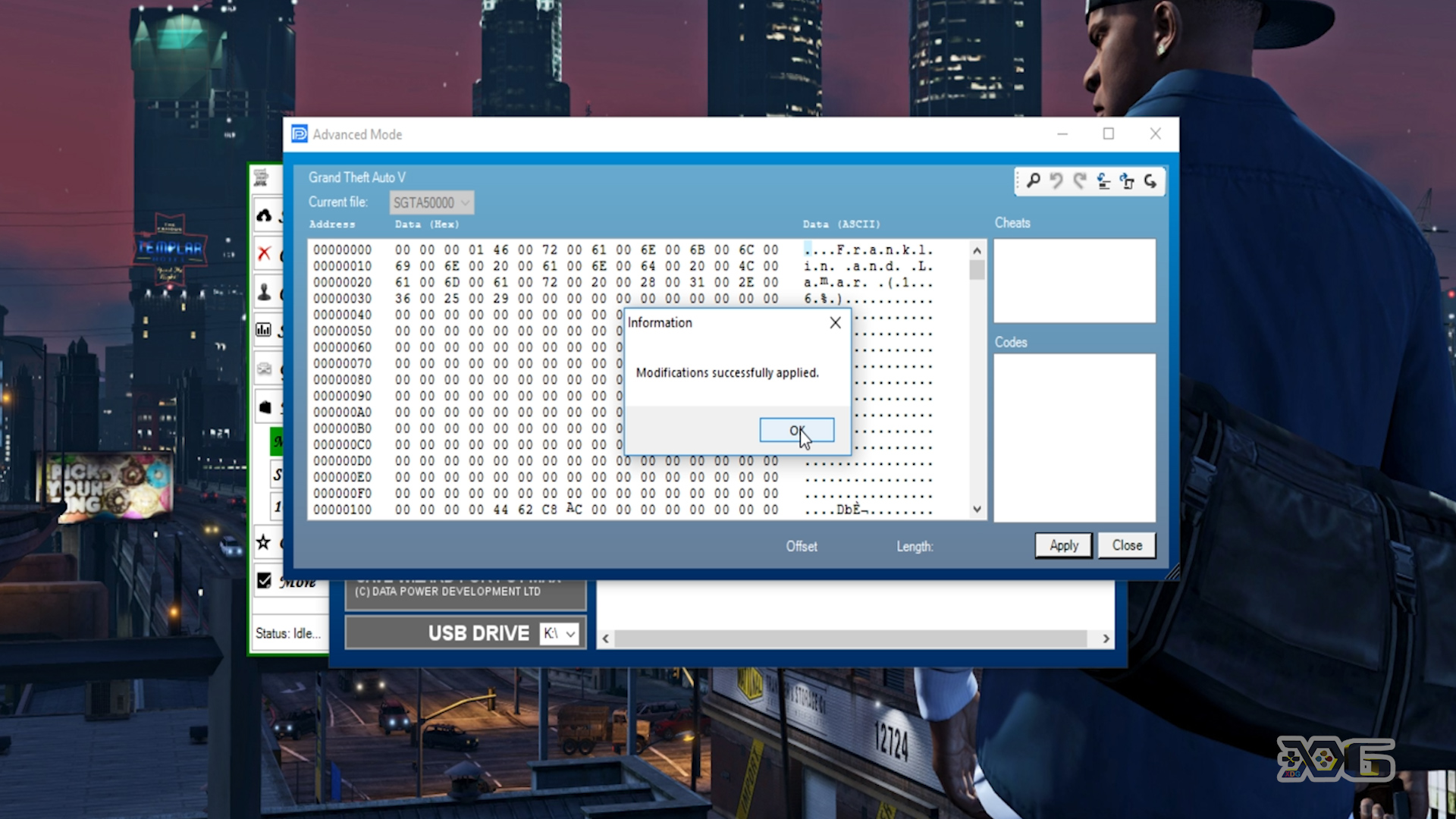 After modifications have been successfully applied, transfer the save back to your PS4 and follow from Step 3 of this tutorial to bring your modded outfit online!!
Well, ladies and gentlemen there you have it, how to create a simple modded outfit in Director mode using the Save Wizard and the GTA Save Editor.
Look out for the next tutorial as we'll look at the PED editor section of the Save Editor and find out what it does!
Thanks for reading!
Check out the YouTube video tutorial below!