The Last of Us 2 Save Wizard Cheats Released!
The Last of Us 2 Save Wizard Cheats are HERE!
This time, the wizardry was unleashed in less than 4 days!
The process was completed quickly due to the games save structure which is similar to that of the first Last of Us.
Thanks to everyone who submitted game saves to the team via the game request form!
There are 29  standard cheats available for The Last of Us 2 using either the AUTO or MANUAL saves.
The game has hard-coded limits on ammo which means it is not possible to exceed the max limit on each weapon. (In-game limits ONLY)
N.B. The Save File System starts from 00 – 15 on the Save Wizard UI. (Save #1 = SAVEFILE00, Save #2 = SAVEFILE01 and so on.  The Auto-Save is 'SAVEFILE0A'
USR-DATA
Max Supplements
Max Scrap
Refill Ammo
Bolt-Action Rifle – Ellie
Bow/Arrows – Ellie
Bow/Explosive Arrows – Ellie
Crossbow/Arrows – Abby
Flamethrower/Gas – Abby
Hunting Pistol – Abby
Pump Shotgun – Ellie
Semi-Auto Pistol/Military Pistol – Ellie/Abby
Semi-Auto Rifle – Abby
Silenced Submachine Gun – Ellie
Shotgun/Incendiary Shells – Abby
Shotgun/Shells – Abby
Refill Current Materials (Must Have at least 1 on inventory)
Alcohol
Binding
Blade
Container
Explosive
Rags
Refill Consumables
Health Kit – Ellie/Abby
Molotovs – Ellie
Smoke Bombs – Ellie
Trap Mine – Ellie
SCREENSHOT BREAKDOWN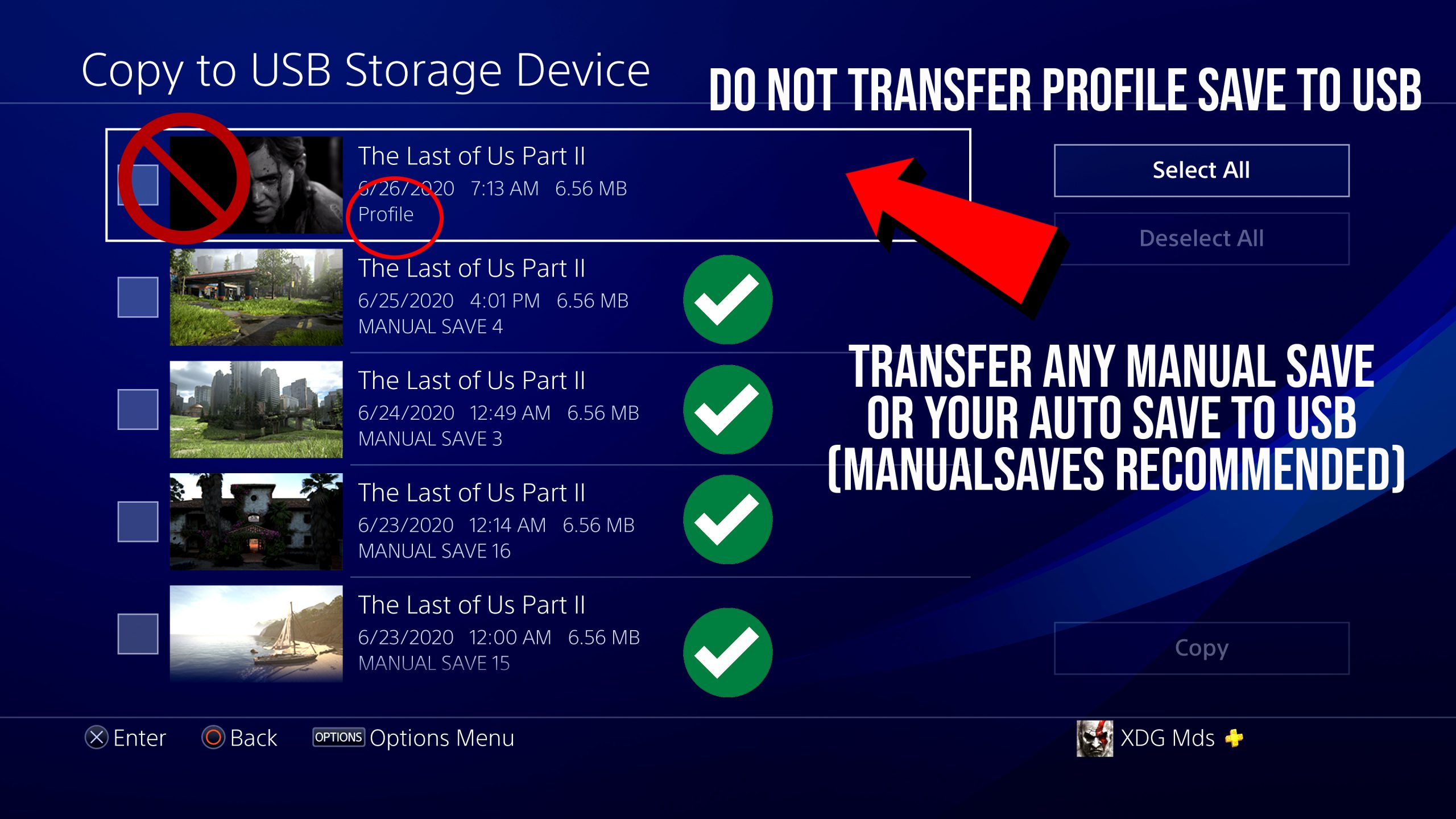 The Last of Us 2 Save Wizard Cheat Table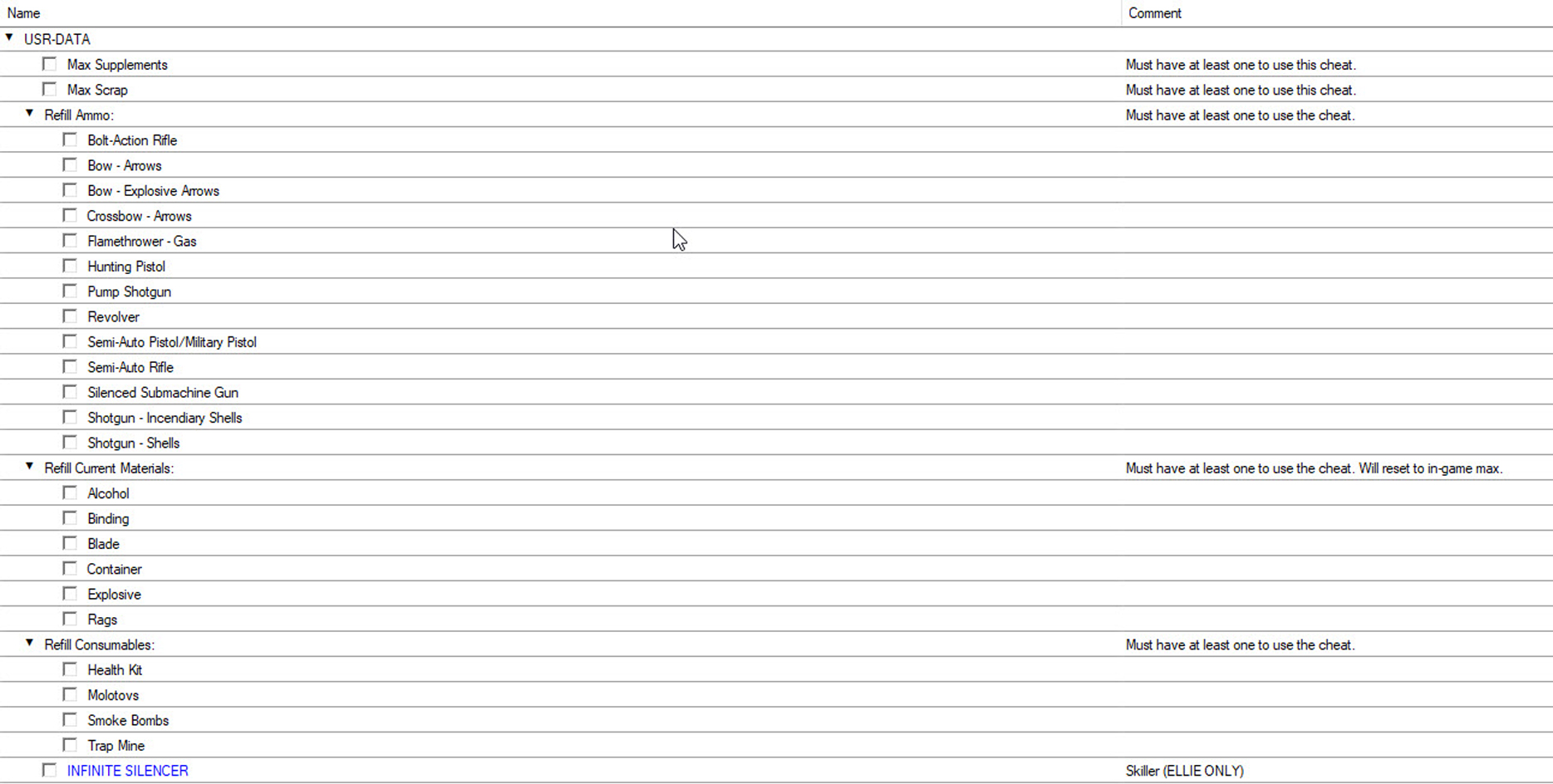 The 'Infinite Silencer' Code in BLUE is custom quick code that can be found here.
Advanced Mode Open!
Great news! The advanced mode is open in The Last of Us 2!
Cheat Breakdown Video:
Subscribe to the XDG YouTube channel for everything Save Wizard!
Thanks for visiting us and make sure you bookmark this blog for exclusive Save Wizard content!!