Frozen Money Glitch [GTA Online PS 4] – How To Utilize Properties For Maximum Profit!
*This glitch has been patched as of 12.12.19 – Update 1.50
What's up guys? A little strategy here if you are using the Frozen Money Glitch to really level up in GTA Online!
This is especially for low levels who don't have a lot of cash. If you have about 1M or less use the same strategy but with cheaper cars.
If you have no idea what I'm talking about, the Frozen Money Glitch allows you to buy anything in GTA Online free of cost. You buy items and your money is not deducted in any way.
As at the posting of this blog, buying and selling duped vehicles is the main method used to gain massive cash in GTA Online. We're talking hundreds of millions here.
Also, I must mention the glitch works EXCLUSIVELY on the PS4 ONLY.
Shoutouts to the founders of the glitch:
VladiRad
X-UNDEAD_NINJA2
Shift
#FARTCREW
If you are interested in Frozen Money, check out the fully updated guide here.
Requirements:
You will need a piece of software called Save Wizard for PS4 Max ($60) and a modded GTA game save.
The Process is simple:
Download the modded save data file to your computer in an easy to find location like your desktop.
Use the Save Wizard to copy the modded save onto your personal game save
Transfer the save to your PS4
Do the first phase of the glitch and buy as many Deluxo cars as your garages can hold. Deluxos have the highest car resale value
Complete the second phase of the glitch and swap out the cars in the garage to make sure they stick
Save, close and restart the game then resell the duped cars (daily sell limit applies)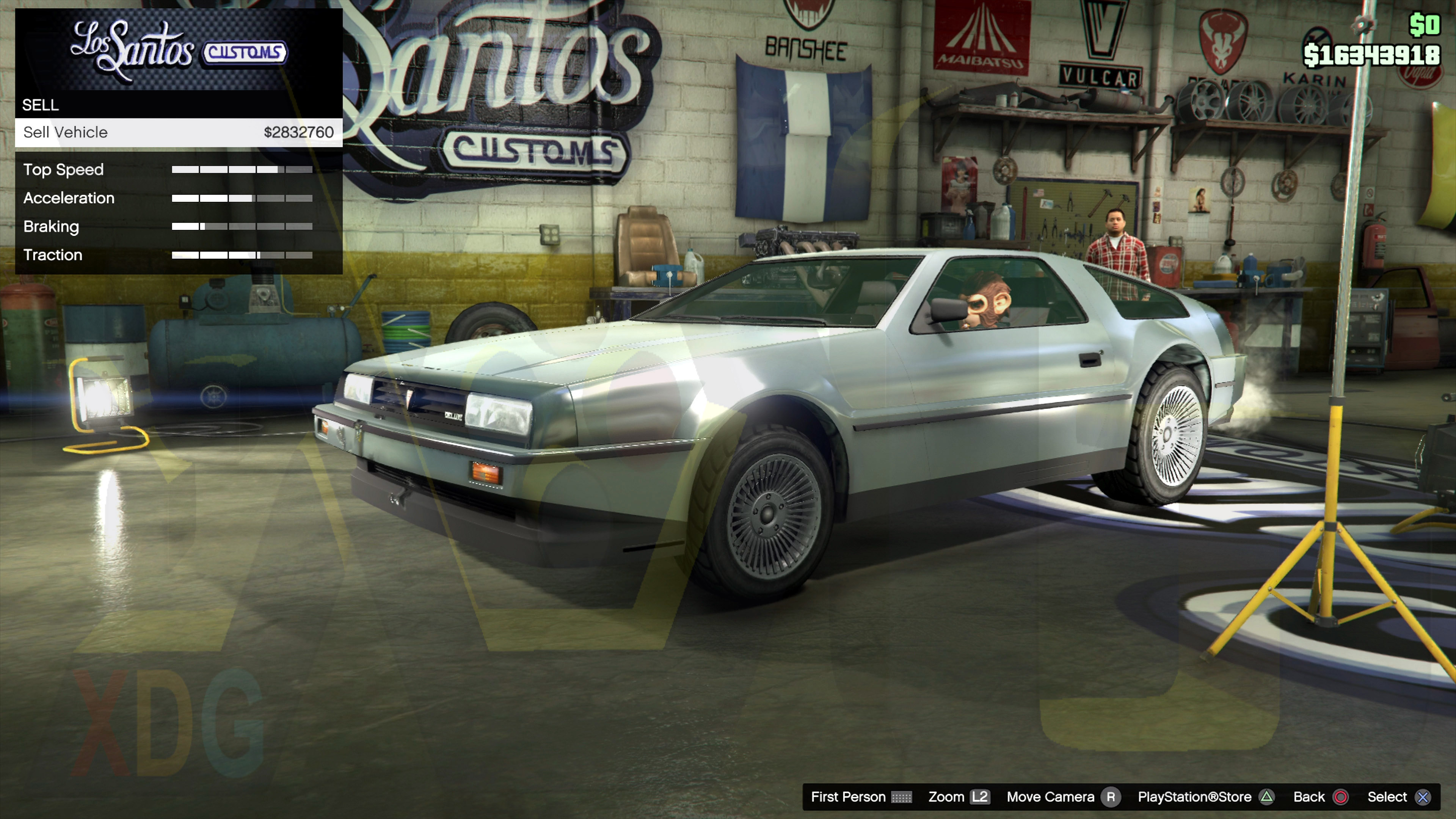 You want to purchase at the BIN price at all times since the resale value is less if you buy at the trade price. Once your current money is more than $4,721,500, $0 will be deducted with every Deluxo or anything costing less than $4,721,500 while Frozen Money is active.
Now to give perspective on how much you can make using just 2 x 10 Car garages filled with Deluxos, considering you own just 2 garages and your current money is $4,721,500:
Deluxo purchased at BIN price ($4,721,500 nets resale value of $2,832,850)
Deluxo purchased at Trade Price ($3,550,000 nets resale value of $2,130,000)
20 Deluxos BIN Price x $2,832,850 = $56,657,000!!
Clearly, you can see the insane amount of money you can net using this glitch.
Now, let's take it a step further.
Let's use the above scenario again:
Current Money $4,721,500
2 Garages Owned
Frozen Money Glitch Property HACK:
You use Frozen Money in the first stage of the glitch to buy the Apartments below for a maximum of 6 properties and store 40 more Deluxos (60 total)
During the second phase (where Frozen Money is disabled) you use actual money to buy the 4 properties again and the Deluoxs will literally come with the apartments. (Total Cost = $3,194,000)
Reminders:
Properties do not stick using frozen money
You need to buy the above properties for a second time at the 2nd stage of the glitch with real money
Deluxos purchased with Frozen Money will show up in the garages after the real purchase
Make sure to swap them out
On your first flip of Frozen Money using the property hack method,
Starting Money = $4,721,500 – Total Investment = $3,194,000
Flip = 60 Deluxos x $2,832,850 = $169,971,000 + Remaining $ – $1,527,500
Total Money = $171,498,500 (300 % Increase in Profit)
With the other Arena, CEO/Nightclub/Facility garages, you can potentially become a Billionaire in GTA Online!
Check out the full hack in action:
Credits go out to user GlassGoose4PSN on Reddit for discovering this method.